Serving Sumter County and West Alabama
for over a century
2023 Upcoming Holiday deadlines: SCRJ will be closed for Good Friday on April 7. SCRJ will be closed for Memorial Day, Mon., May 29 and late deadline is Tuesday, May 30th. SCRJ will be closed for Independence Day Tues., July 4. SCRJ will be closed for Labor Day on Mon., Sept. 4 and late deadline is Tues, Sept. 5. SCRJ will be closed for Veterans Day on Fri., Nov. 10. Thanksgiving Deadline is Fri., Nov. 17 for the 30th Edition. Santa Letters Deadline is Fri., Dec. 1. Christmas and New Year's Deadline is Fri., Dec. 15 and SCRJ will be closed Dec. 23 – Jan. 2, 2024.
Web version – HTML web page where you can download the .pdf file to save to your computer or read in your browser. DO NOT CLICK OFF THE PAGE DURING DOWNLOAD. IF YOU HAVE TECHNICAL DIFFICULTIES PLEASE EMAIL US AT [email protected].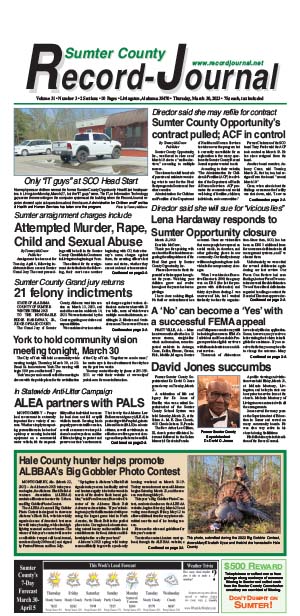 Director said she may refile for contract
Sumter County Opportunity's contract pulled; ACF in control
Only "IT guys" at SCO Head Star

Director said she will sue for "vicious lies"
Lena Hardaway responds to Sumter Opportunity closure

Sumter arraignment charges include
Attempted Murder, Rape, Child and Sexual Abuse

Sumter County Grand jury returns 21 felony indictments

A 'No' can become a 'Yes' with a successful FEMA appeal

York to hold community vision meeting tonight, March 30

David Jones succumbs

In Statewide Anti-Litter Campaign
ALEA partners with PALS

Hale County hunter helps promote ALBBAA's Big Gobbler Photo Contest
Santa Letters 2022 Art Gallery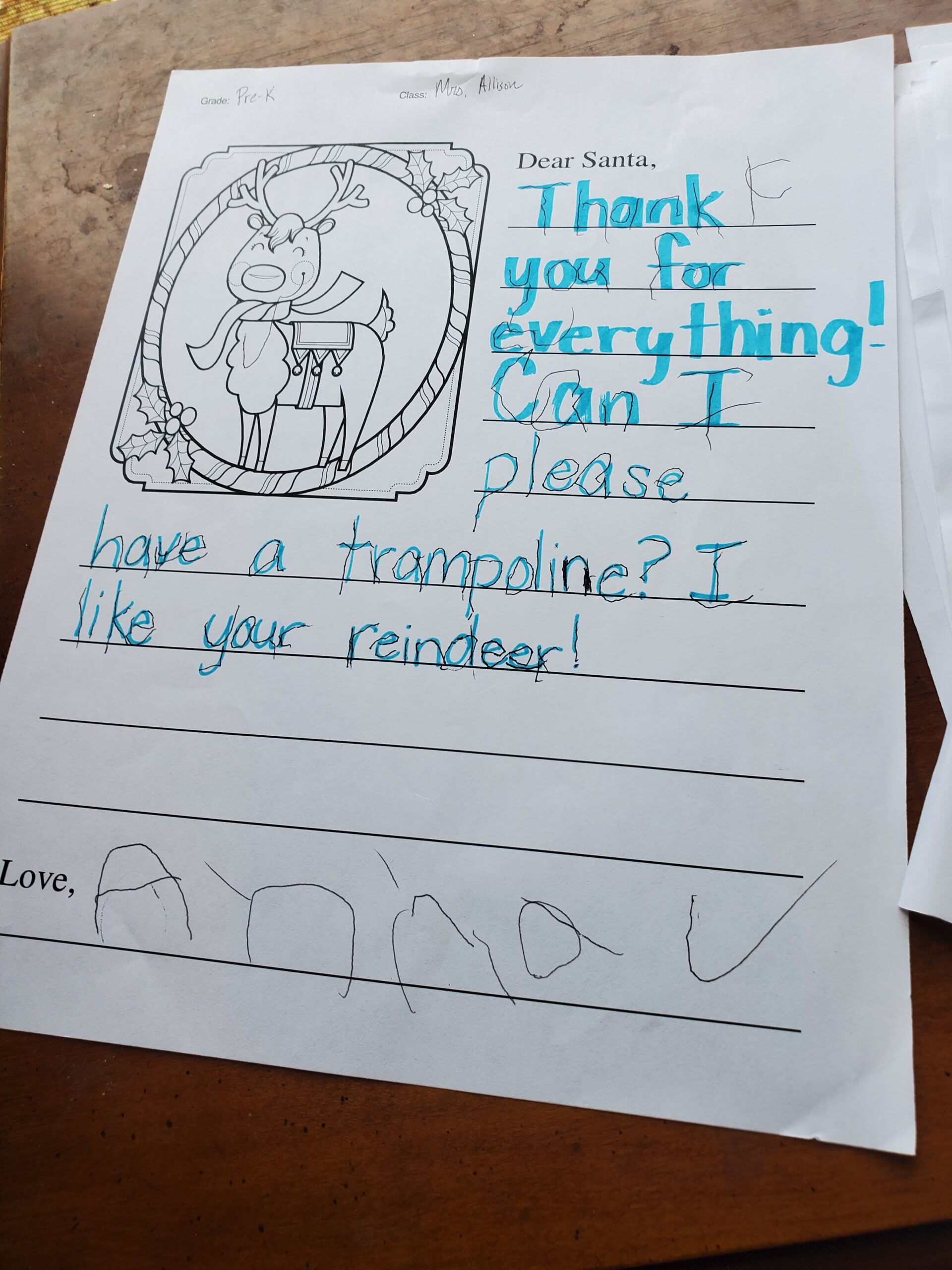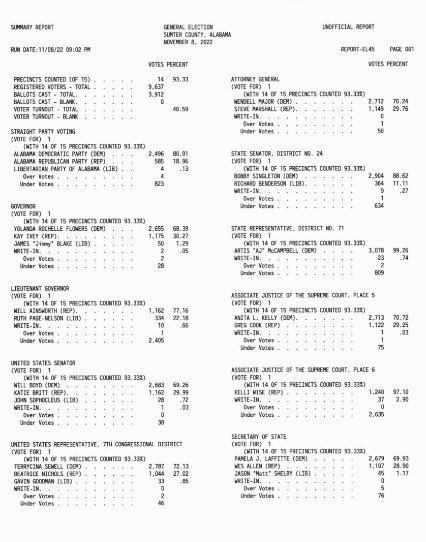 Monster Walk 2022
Photos by Herman Ward, Jr., Sumter County Record Journal Editor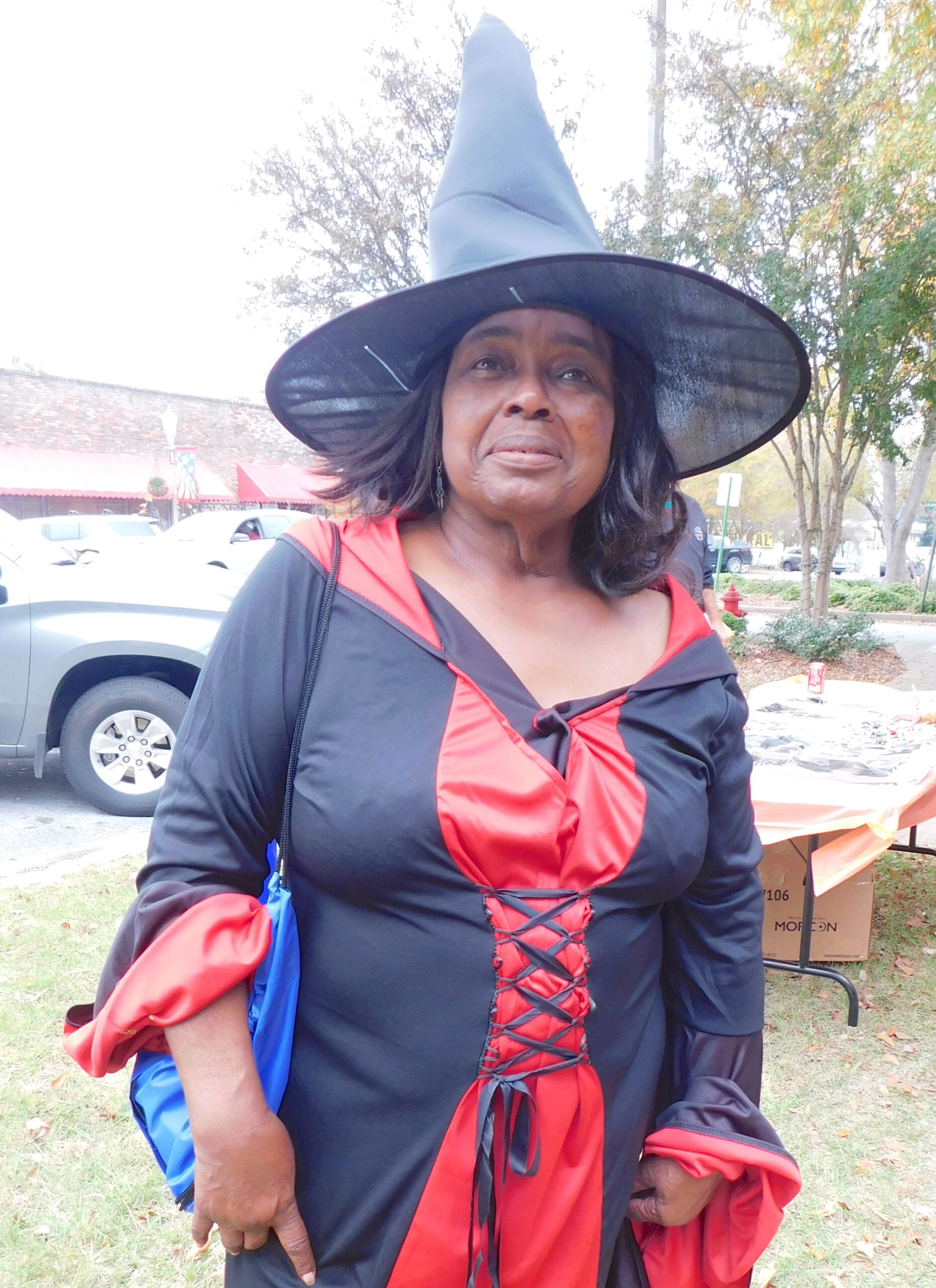 Sumter Central Homecoming Parade 2022
Photos by Kasey DeCastra, Sumter County Record Journal and Moundville Times Community News Editor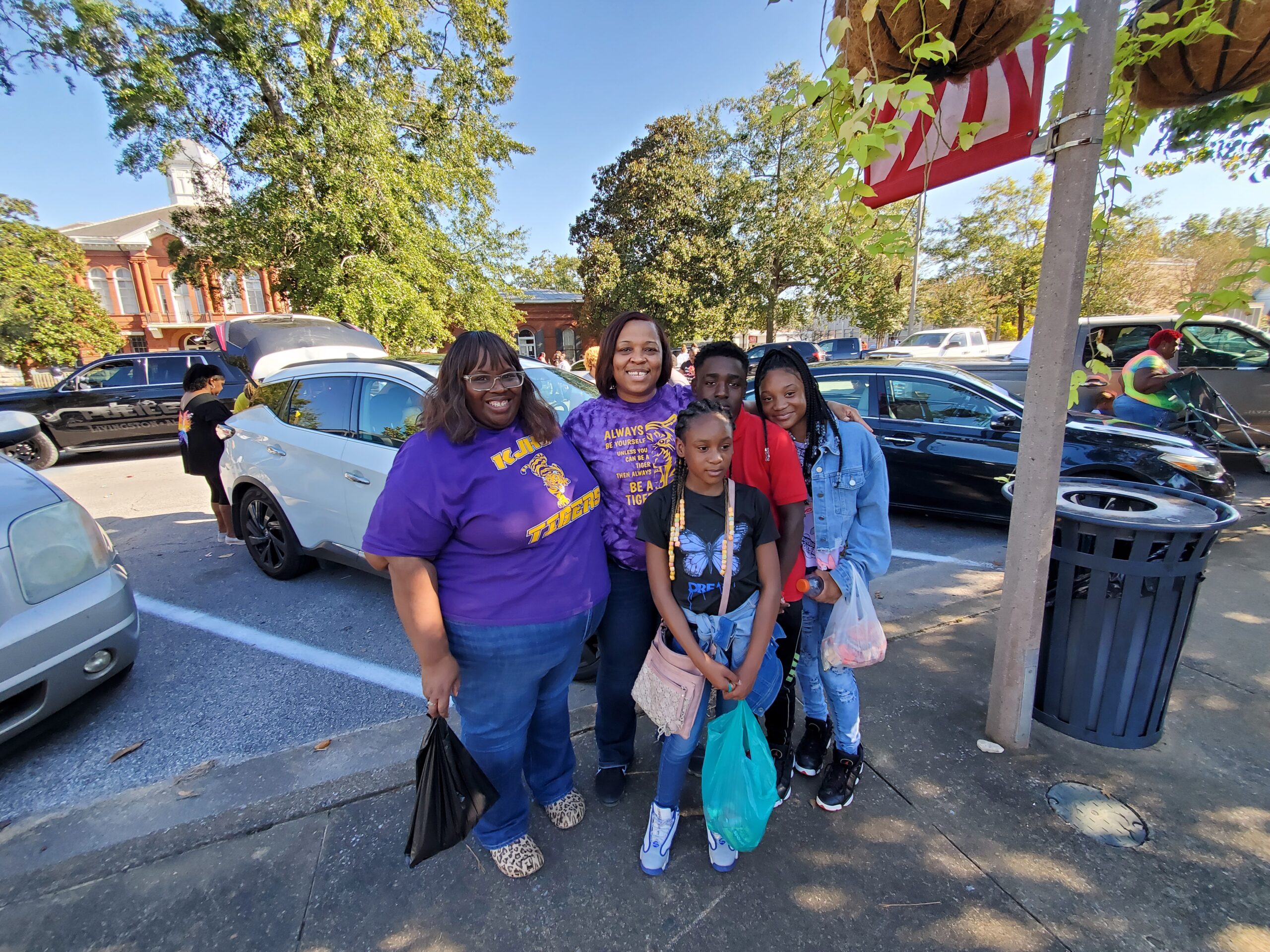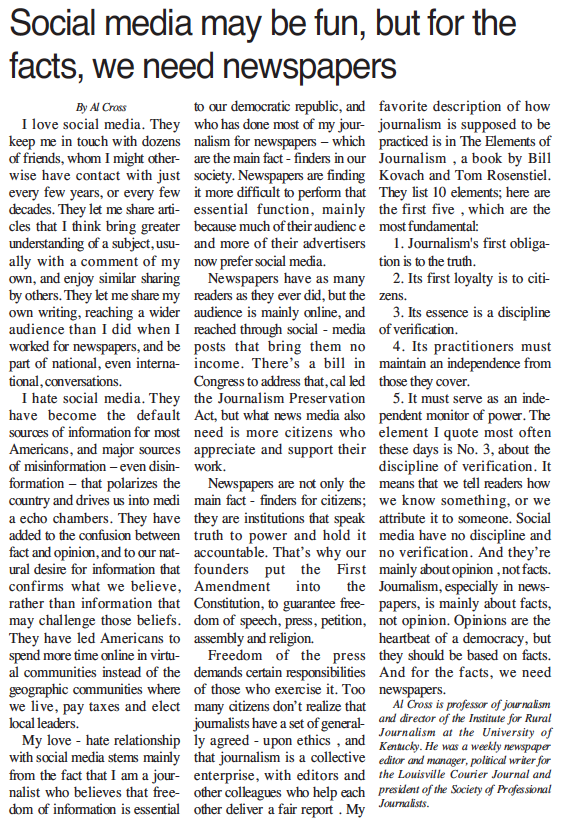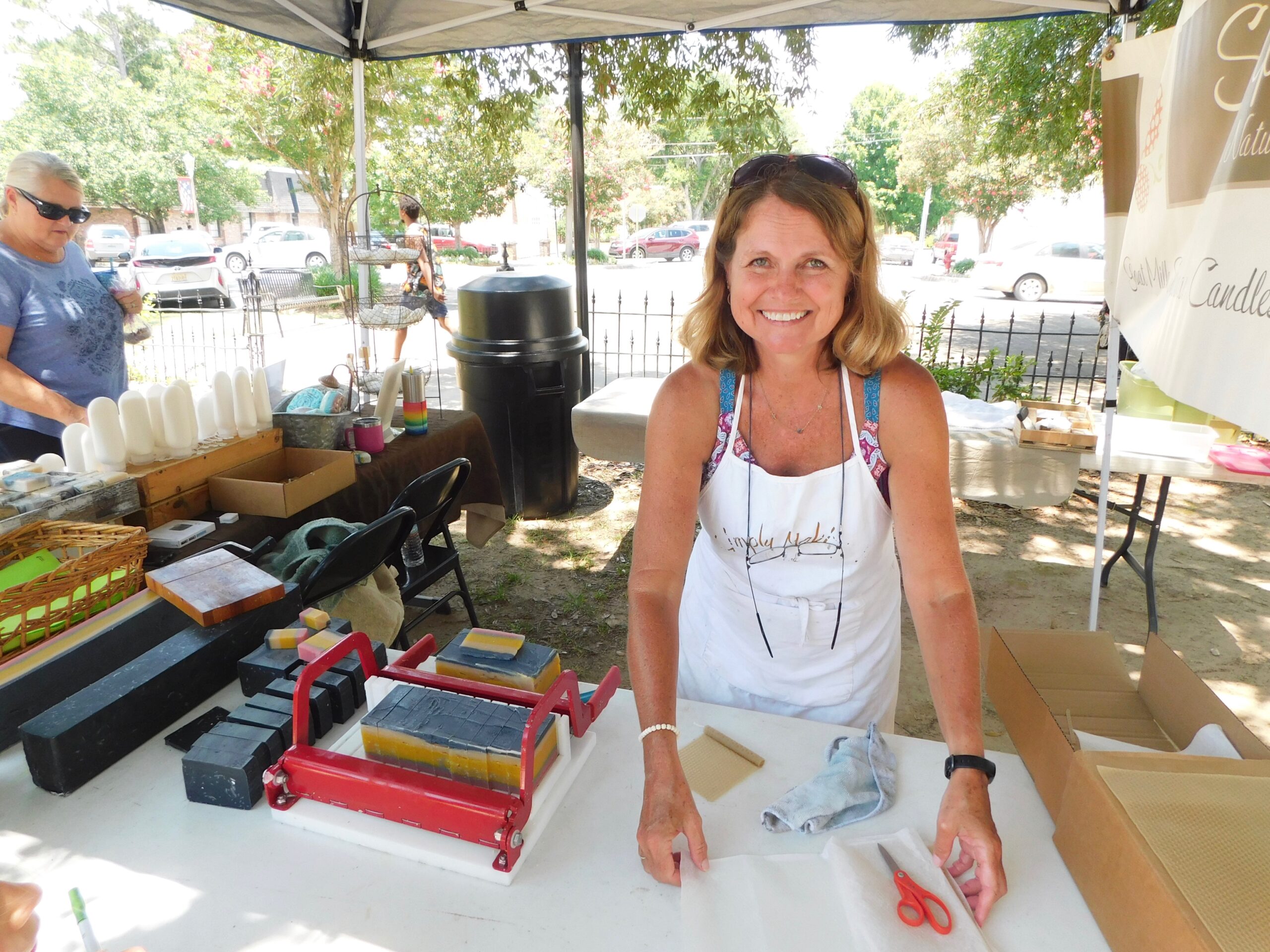 Photos by Herman Ward, Jr., SCRJ, & Tina Naremore Jones, Vice President Division of Economic & Workforce Development at UWA
2022 Sucarnochee Folklife Festival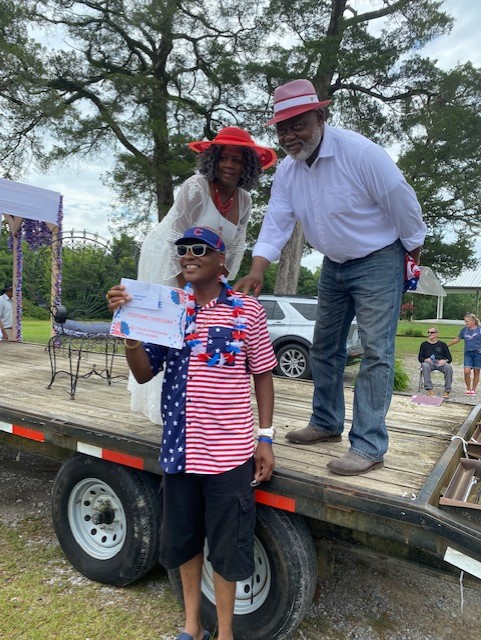 Epes 4th of July Parade Gallery
Photos by Epes Etchings Janice Kemp-Greenwood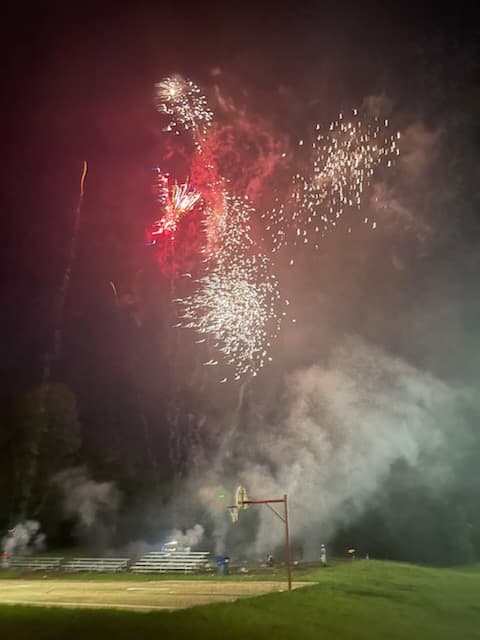 2022 4th of July Water Blast in York
Photos by York Councilman & SCHS Basketball Coach Jazmin Mitchell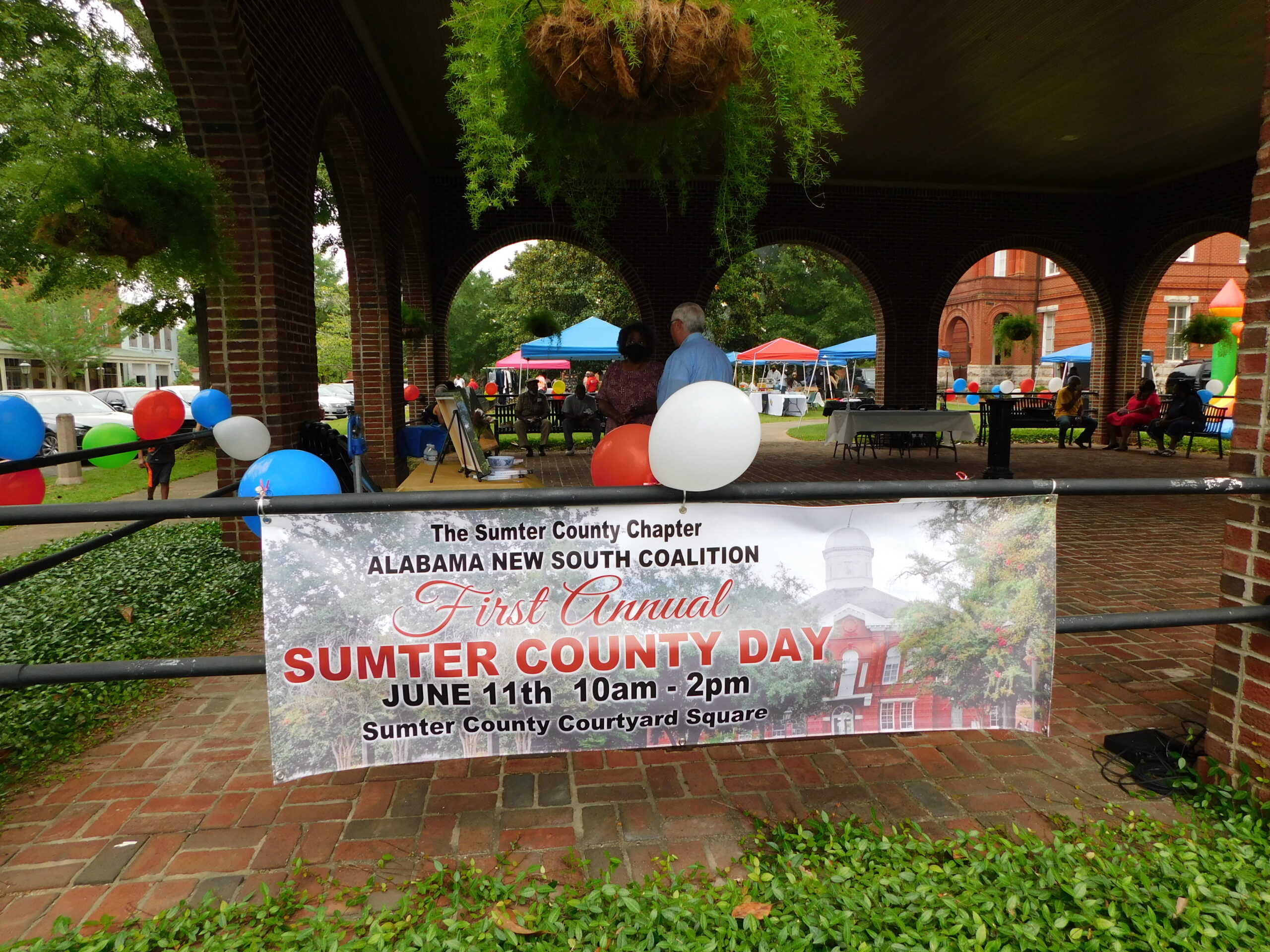 Sumter Day Gallery
Congresswoman Terri Sewell Sumter County Town Hall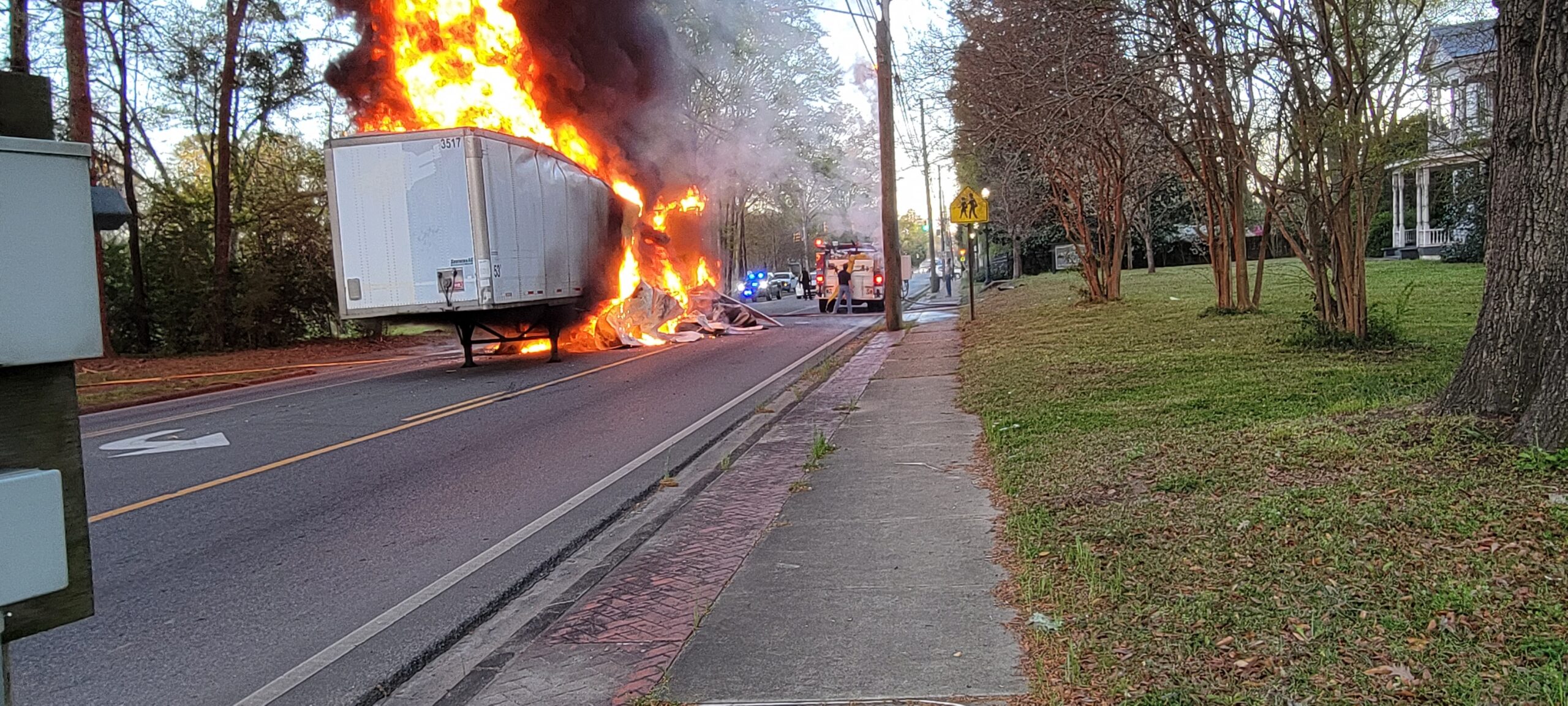 Democrats name those running for office in Sumter after the press deadline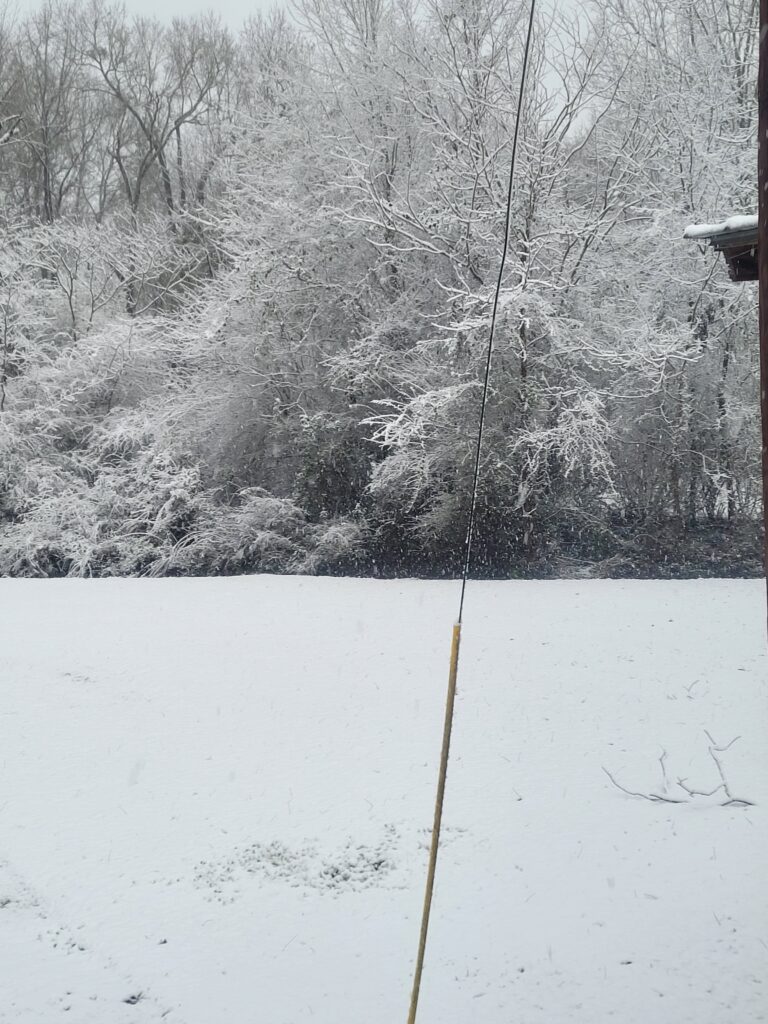 Santa Letter Art Gallery 2021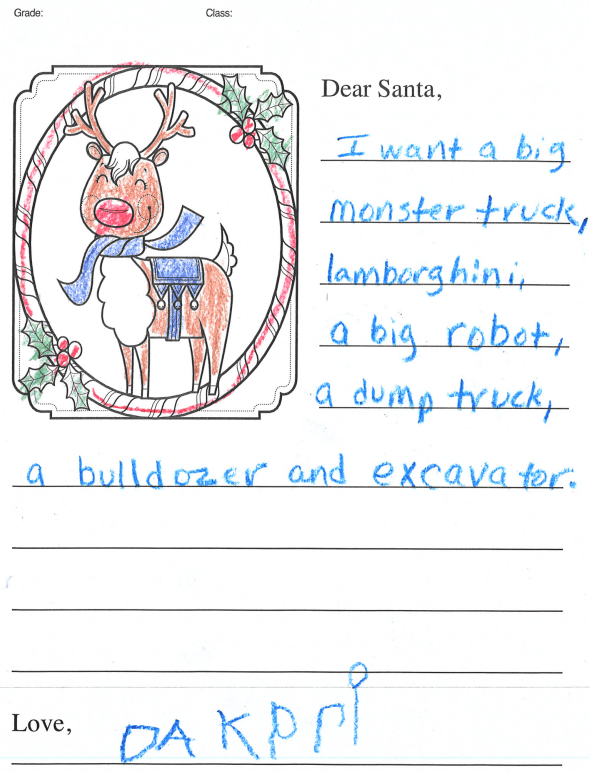 York Christmas Parade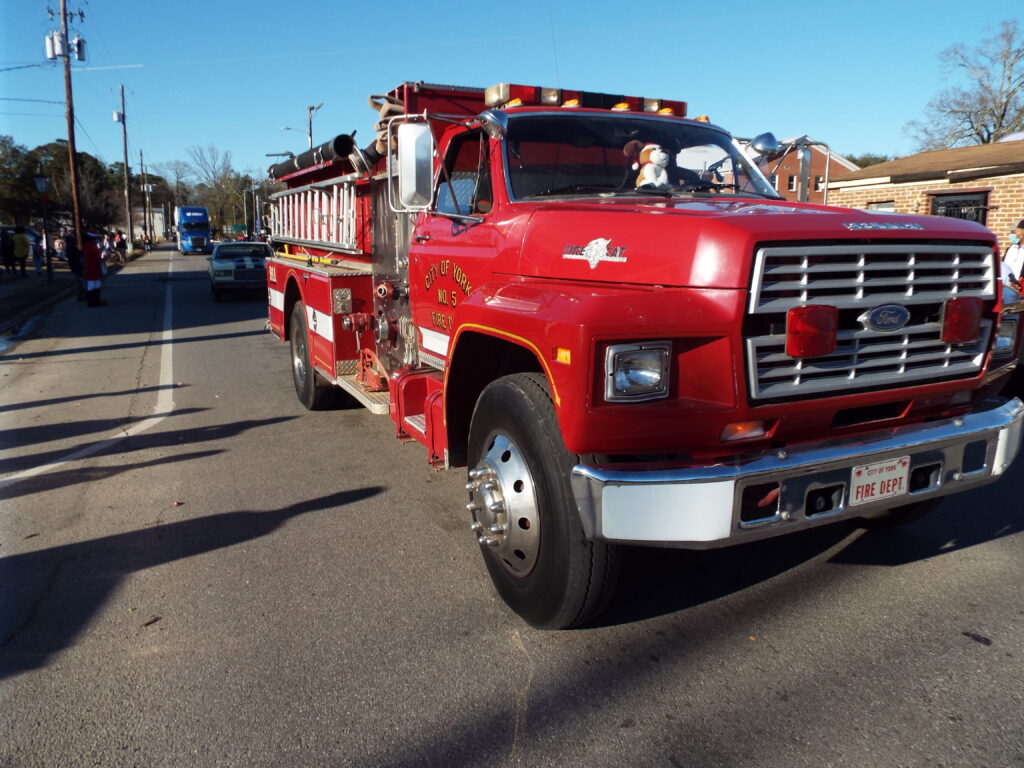 Bellamy Christmas Parade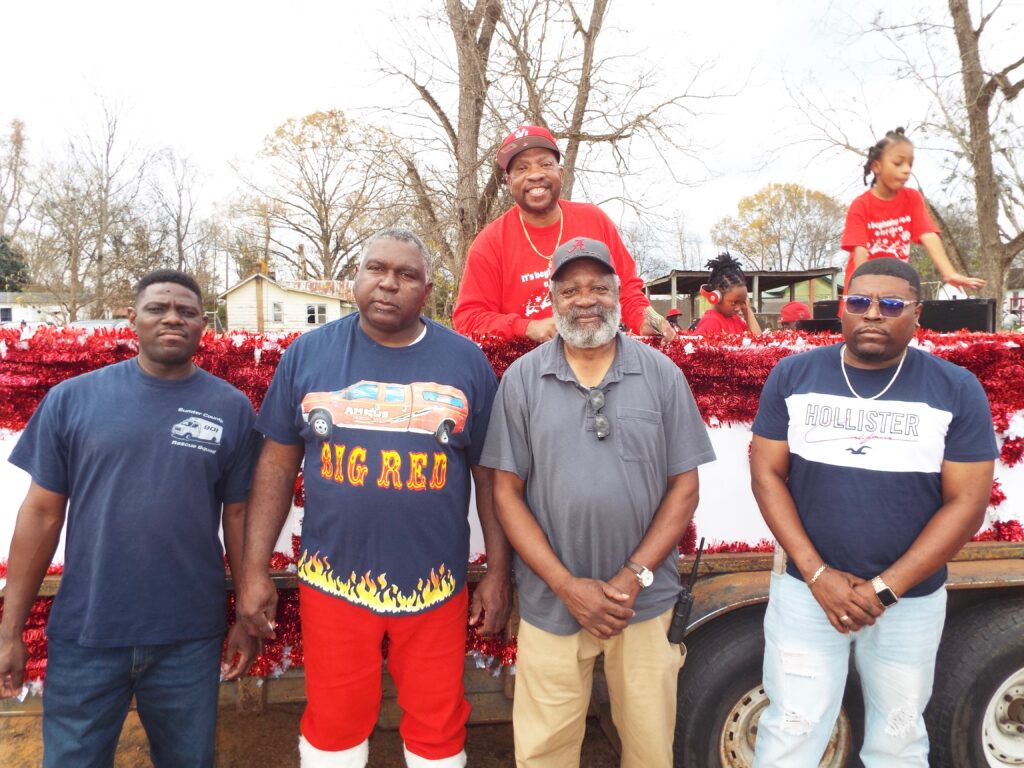 UWA Homecoming Parade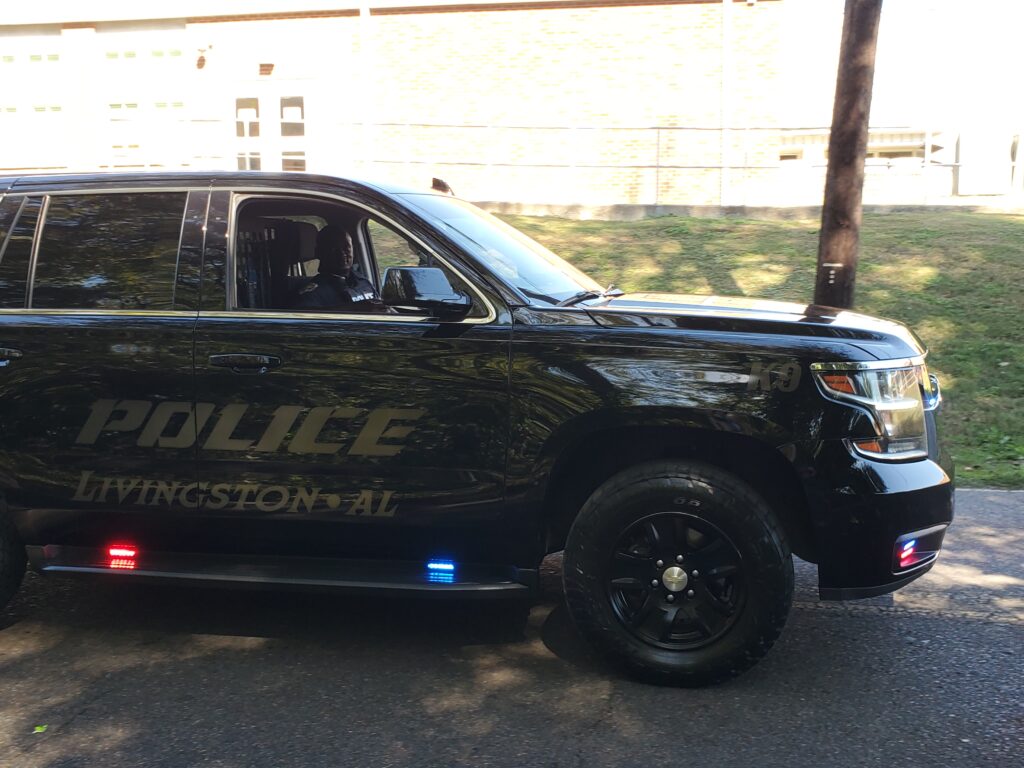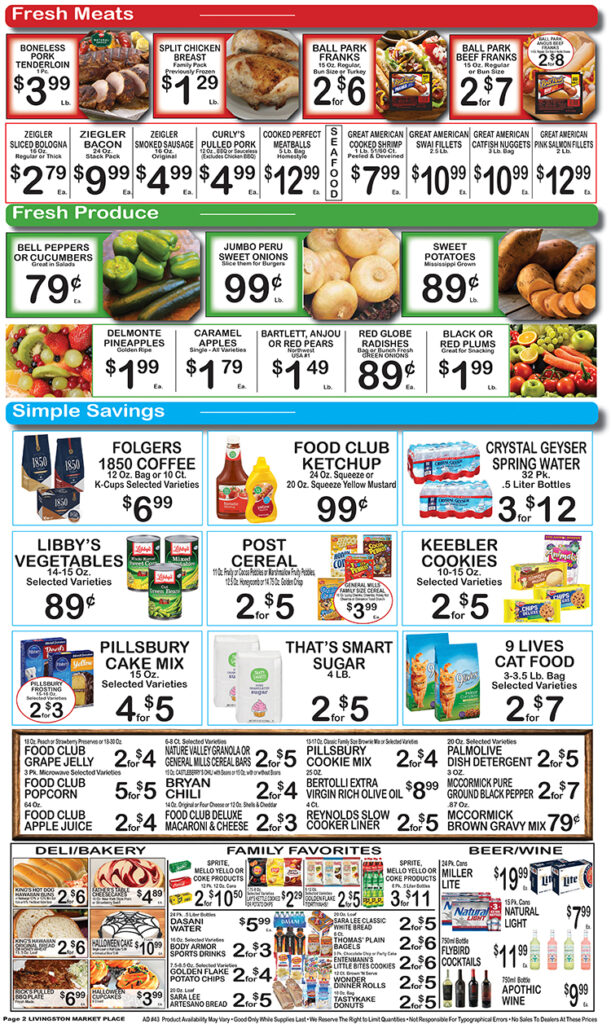 Flood of Love Volunteers 501-(c)3 nonprofit group is once again collecting items to assist victims of a Hurricane, Ida.
Flood of Love Disaster Relief Team Director Rindy Vaughan is helping lead the group and offers the following information for those who wish to help in this humanitarian cause.
"Thank you Record-Journal for sharing one of our recent posts on your facebook page, we appreciate it so much! I am working on a relief supply drive locally that would involve the Dollar General store in Cuba and the York Lions Club.
"I would like to share some information regarding our collections including our PayPal QR code so that it could easily be scanned as well as our wish list links through Amazon.
"We have already reached out to some of our contacts in areas that have been affected by hurricane Ida. There are still rescues and assessments ongoing, so we are waiting for this process to be completed. We have volunteers ready to assist us in organizing items collected as well as volunteers to help us get these donations delivered.
"Anyone locally can drop items off at Siloam Volunteer Fire Department and the University Charter School in Livingston. Also, Gateway Community Church in Lauderdale, Miss. is accepting items for us.
"For those who would prefer to offer help through financial contributions, our PayPal account is the best way to send funds electronically. Wish lists for flood buckets and hygiene kits have been set up through Amazon. When purchasing items through this site, please ensure the shipping shows the items will arrive by September 8 [9/8/21] so that we will have time to organize and pack them for distribution.
"I have attached the lists of items we pack in flood buckets and hygiene kits. Also, see our QR Code for PayPal included with this newspaper story.
"Our mailing information is P.O. Box 474 • Cuba, AL 36907, and contact phone number is 205-499-6241 if anyone would like to reach out through those avenues. Here are the links for our wish lists:
https://www.amazon.com/hz/wishlist/ls/LOEUO31KHFHK?ref_=wl_share
https://www.amazon.com/hz/wishlist/ls/1D2L6EJDLGEQV?ref_=wl_share
Hygiene Kits
Please placed in gallon-size zip-top bags.
Soap (bar)
Facial Tissue
Lip Balm
Toothbrush (cover)
Toothpaste
Deodorant
Lotion
Hand Sanitizer
Washcloth / Mesh Loofa
Pair of Socks
If you would like to make some specifically for men, feel free to include:
Razors
Combs
If you would like to make some specifically for women, feel free to include:
Feminine products
Brushes
Flood Bucket Project
5 Gallon Buckets
Paper Towels
Work Gloves – Leather or "Gripped"
Cleaning Solutions – (Spray Cleaners) Lysol, Clorox, Awesome
Cleaning Supplies – Towels, Sponges, Scrub Brushes
Liquid Dish Soap (ie. Dawn)
Trash Bags – Heavy Duty
Zip-top bags
Permanent Marker
Utility Knife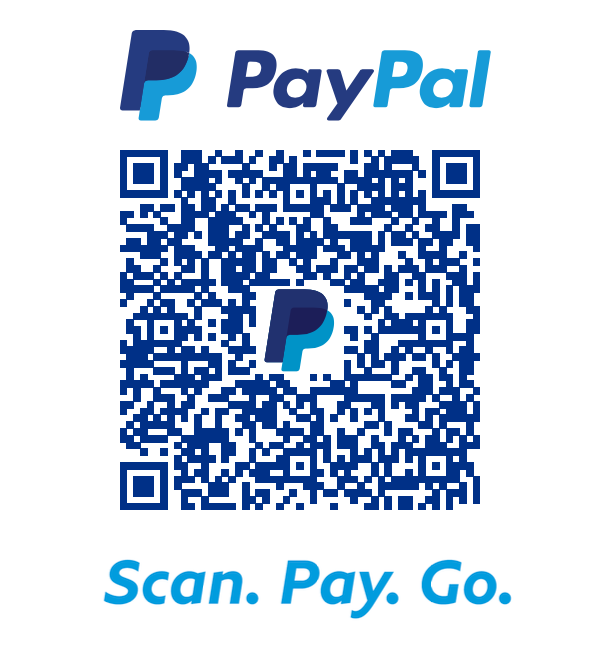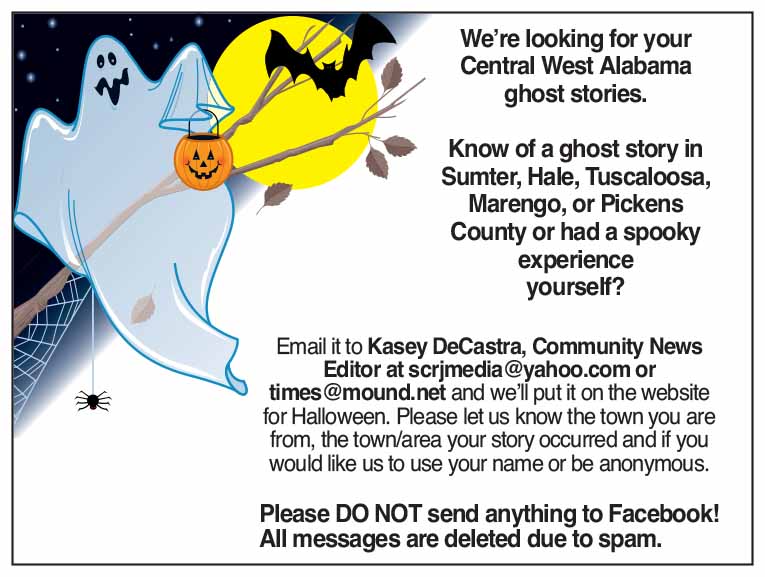 S. C. Board of Education School Lunch Heroes
2021 Sucarnochee Folklife Festival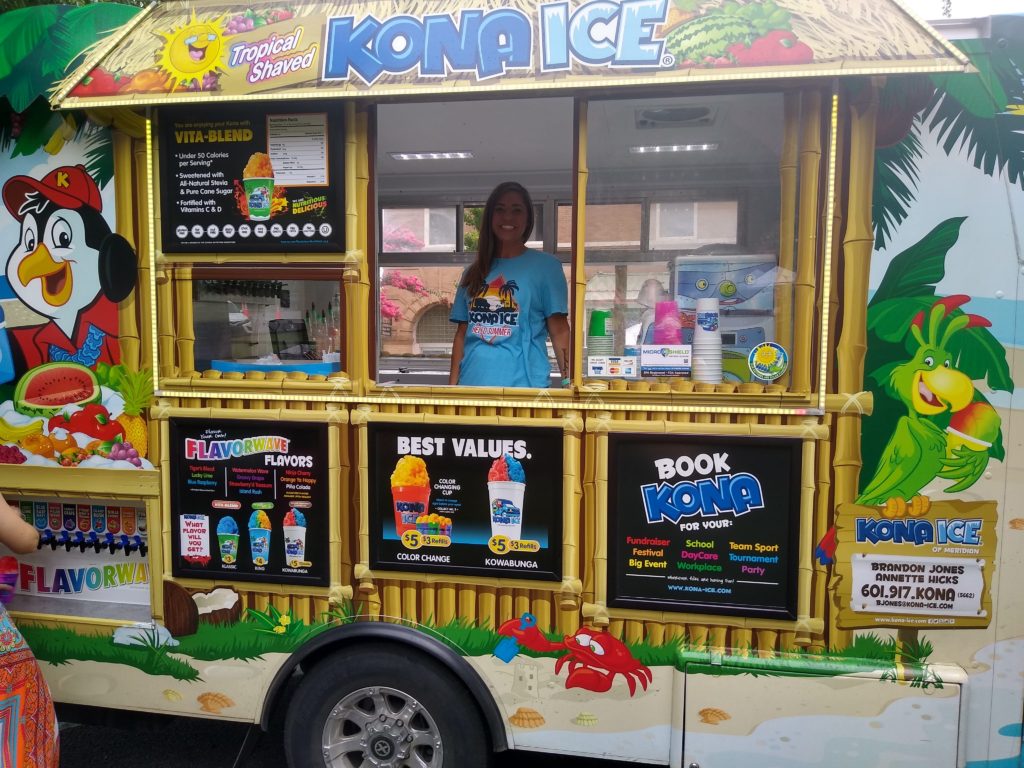 Flood of Love to help with Tornado Victims In situations like the State of Alabama faced in March, needs are immediate. Flood of Love went to Bibb County to deliver items that have been listed. If you would like to help Flood of Love the PayPal link is also included.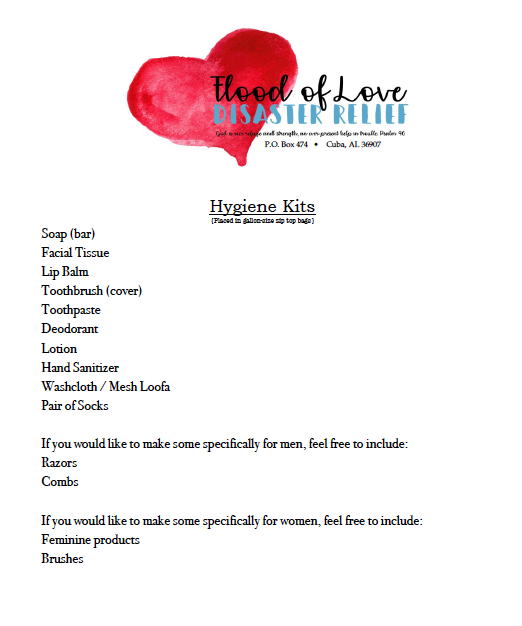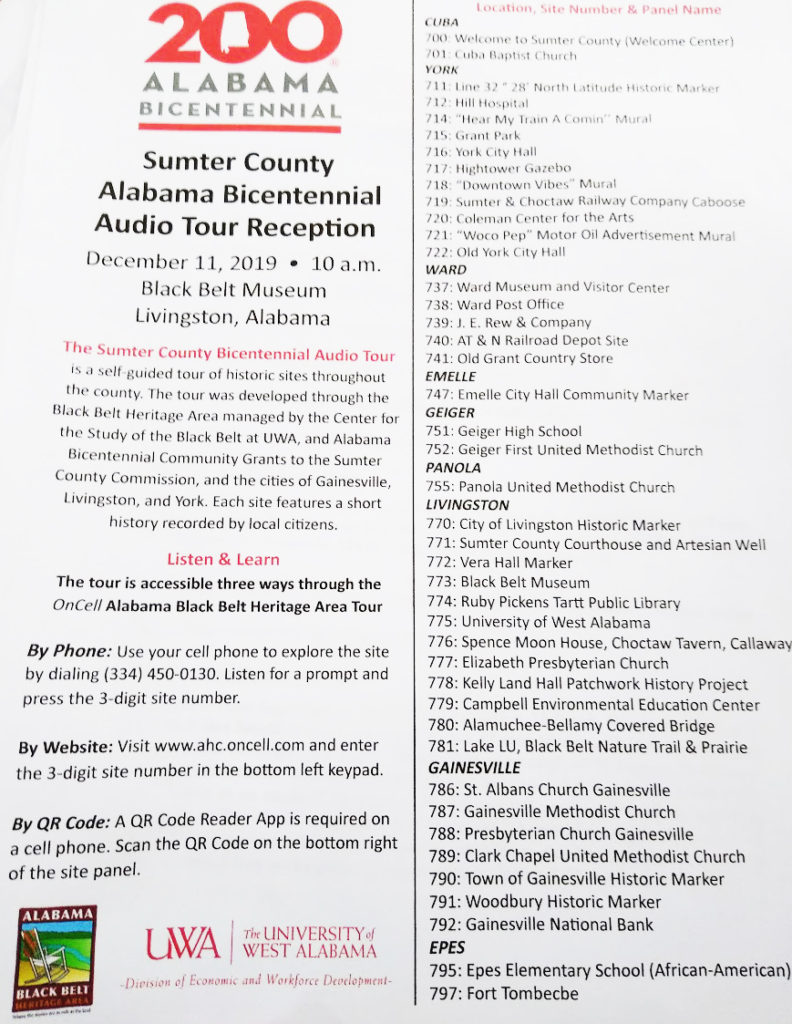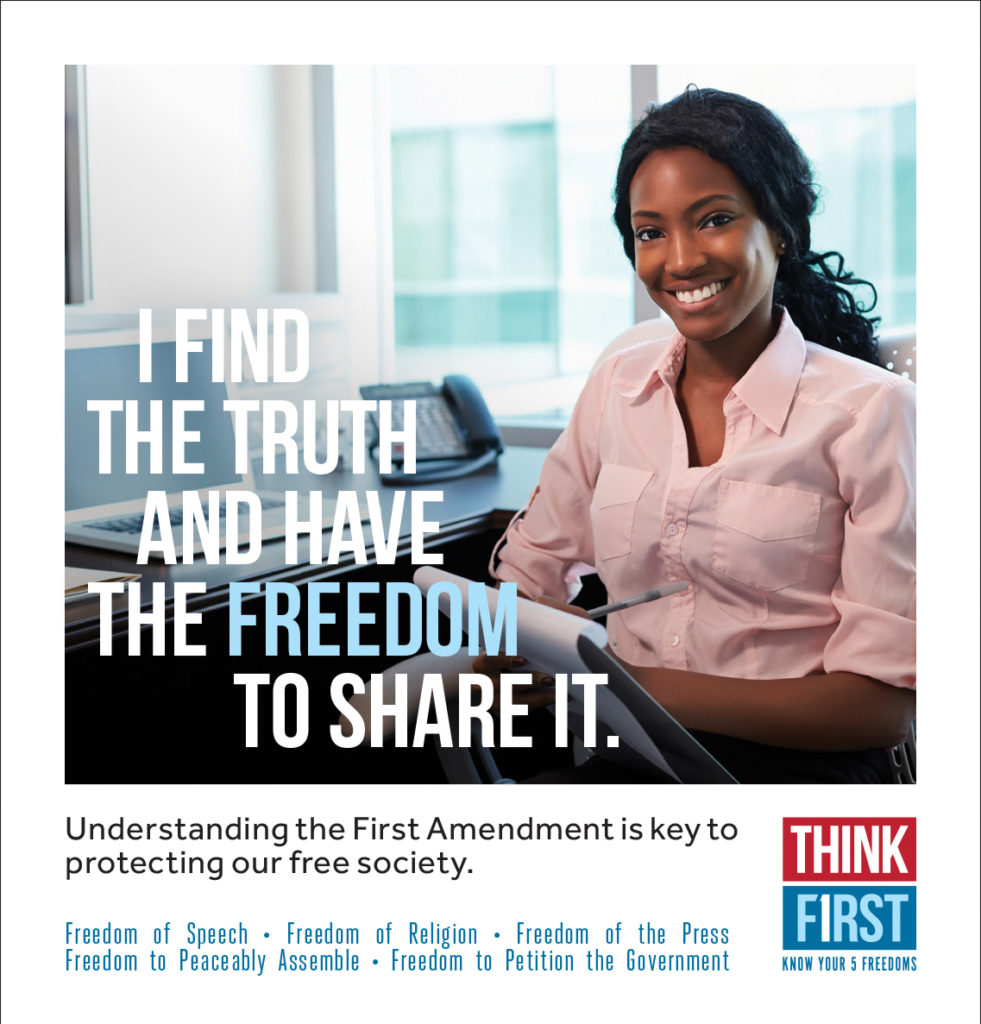 Deadlines are Mondays at noon except for Holidays and Wedding/Engagement announcements. Wedding/Engagement announcements are due Fridays before by noon.