Serving Sumter County and West Alabama for over a century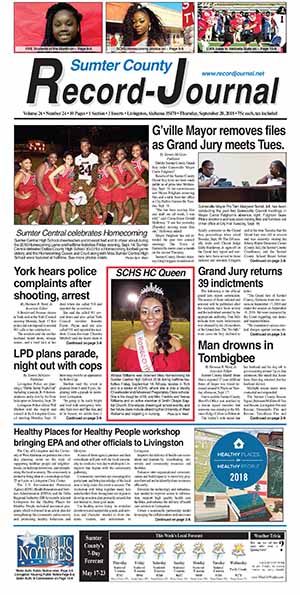 G'ville Mayor removes files as Grand Jury meets Tues.
Sumter Central celebrates Homecoming
York hears police complaints after shooting, arrest
SCHS HC Queen
Grand Jury returns 39 indictments
Man drowns in Tombigbee
LPD plans parade, night out with cops
Healthy Places for Healthy People workshop bringing EPA and other officials to Livingston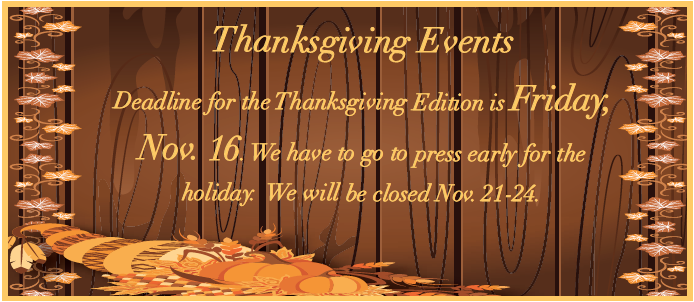 Holiday Deadlines:
Thanksgiving deadline Friday, Nov. 16.
Santa Letters are due Friday, Dec. 7th.
Christmas Edition deadline is Monday, Dec. 17 by Noon.
Dec. 27 edition (last paper of the year/New Year's edition) is Fri., Dec. 21 before noon. We will be closed Dec. 22-26.
Jan. 3rd Edition deadline is Fri., Dec. 28 before noon. We will be closed Dec. 29- Jan. 1.
Deadlines are Mondays at noon except for Holidays and Wedding/Engagement announcements. Wedding/Engagement announcements are due Fridays before by noon.