Serving Sumter County and West Alabama for over a century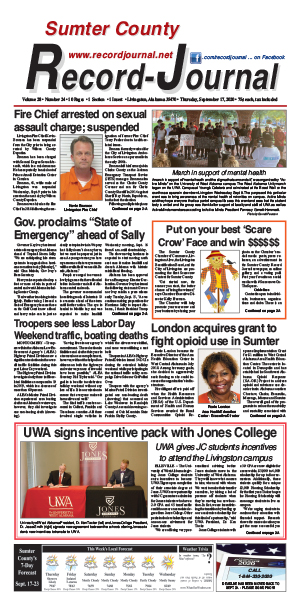 Web version – .pdf file format downloaded to your computer. Email us at scrjmedia@yahoo.com if the download cuts off. DO NOT CLICK OFF THE PAGE DURING DOWNLOAD.
Fire Chief arrested on sexual assault charge; suspended

March in support of mental health

Gov. proclaims "State of Emergency" ahead of Sally

Put on your best 'Scare Crow' Face and win $$$$$$

Troopers see less Labor Day Weekend traffic, boating deaths

London acquires grant to fight opioid use in Sumter

UWA signs incentive pack with Jones College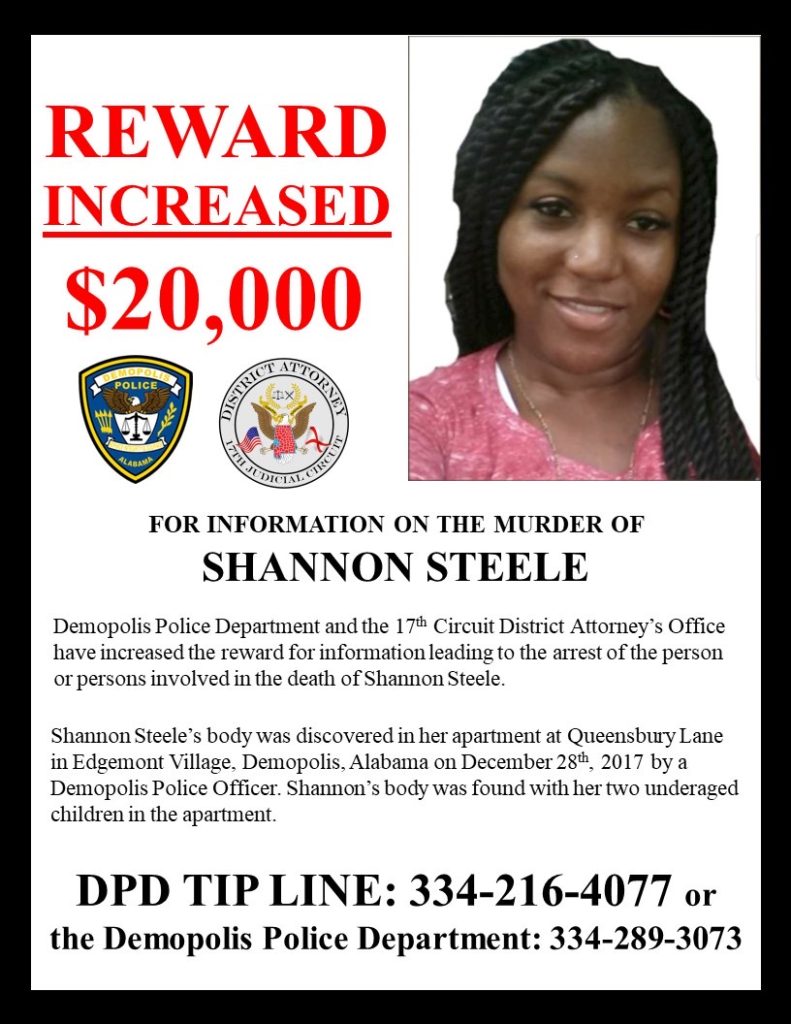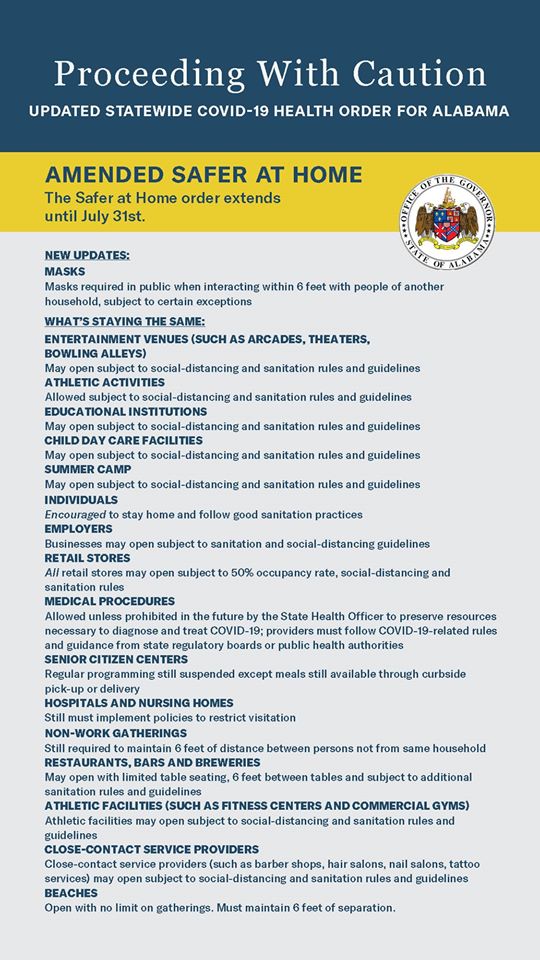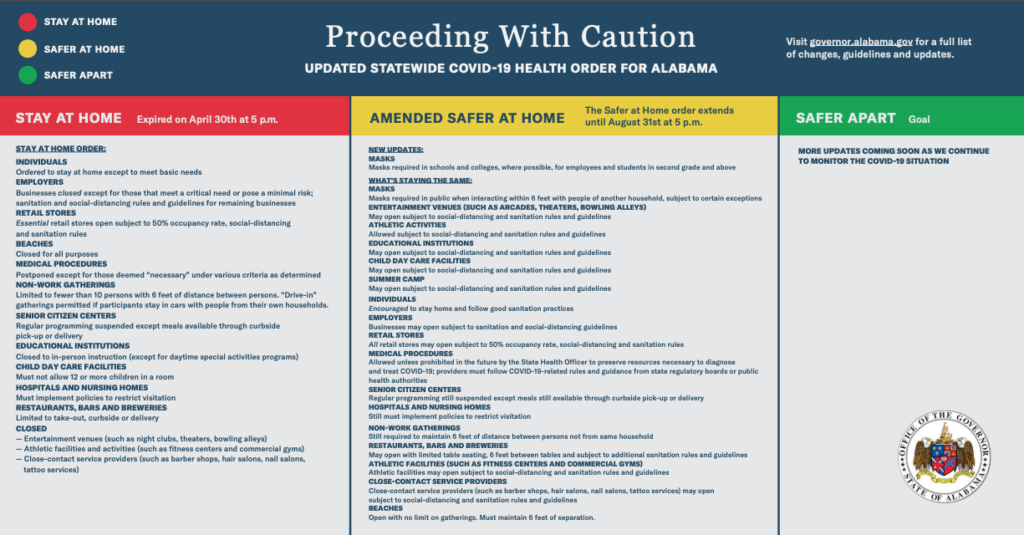 2020 Upcoming Holiday deadlines: Friday, Nov. 20 for Thanksgiving Edition. Friday, Dec. 4 for Santa Letters. Friday, Dec. 18 for the Christmas and New Years Editions. SCRJ will be closed for the Thanksgiving Holidays. SCRJ Will be closed Dec. 23-Jan. 3 for the Christmas & New Years Holidays.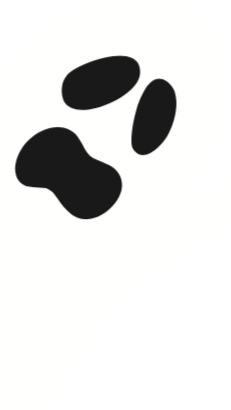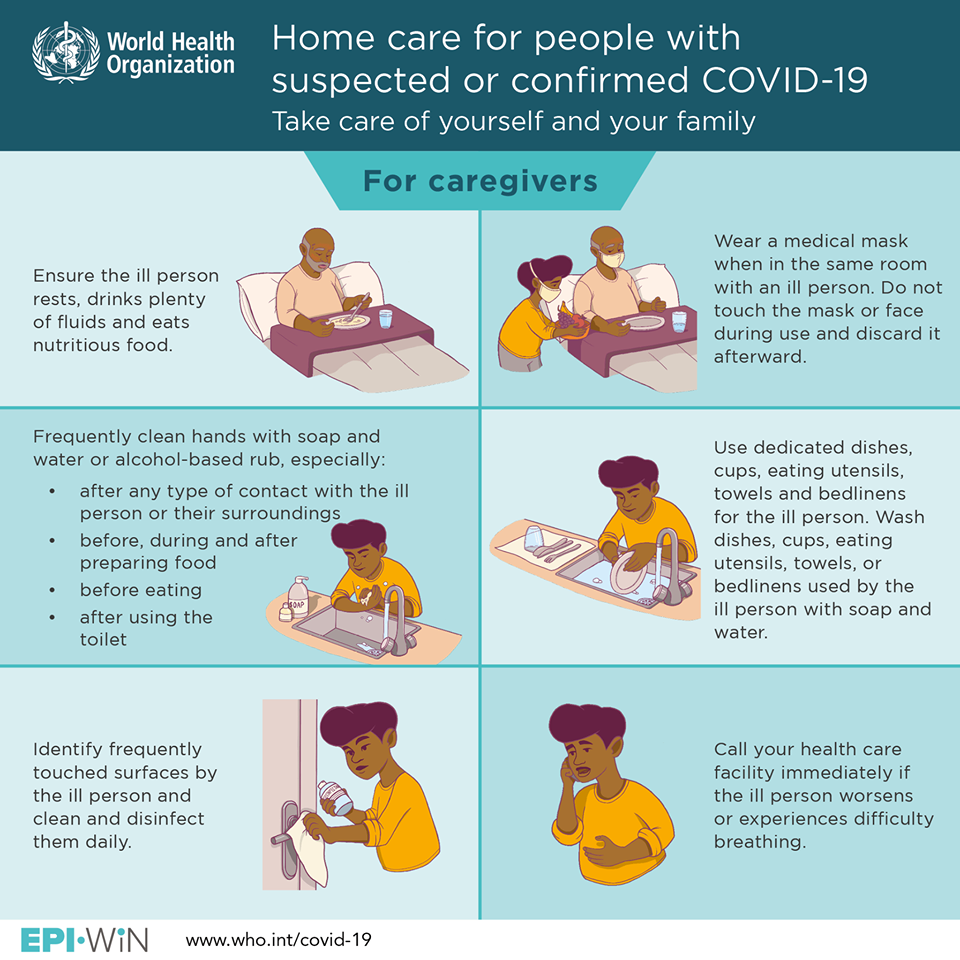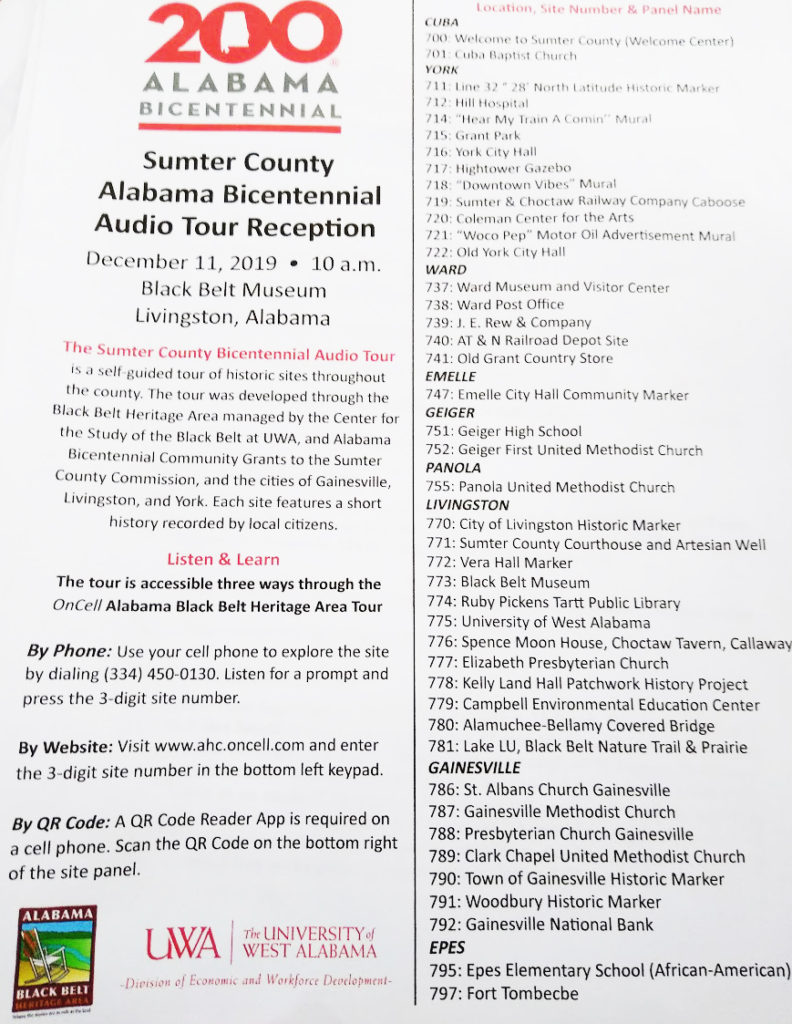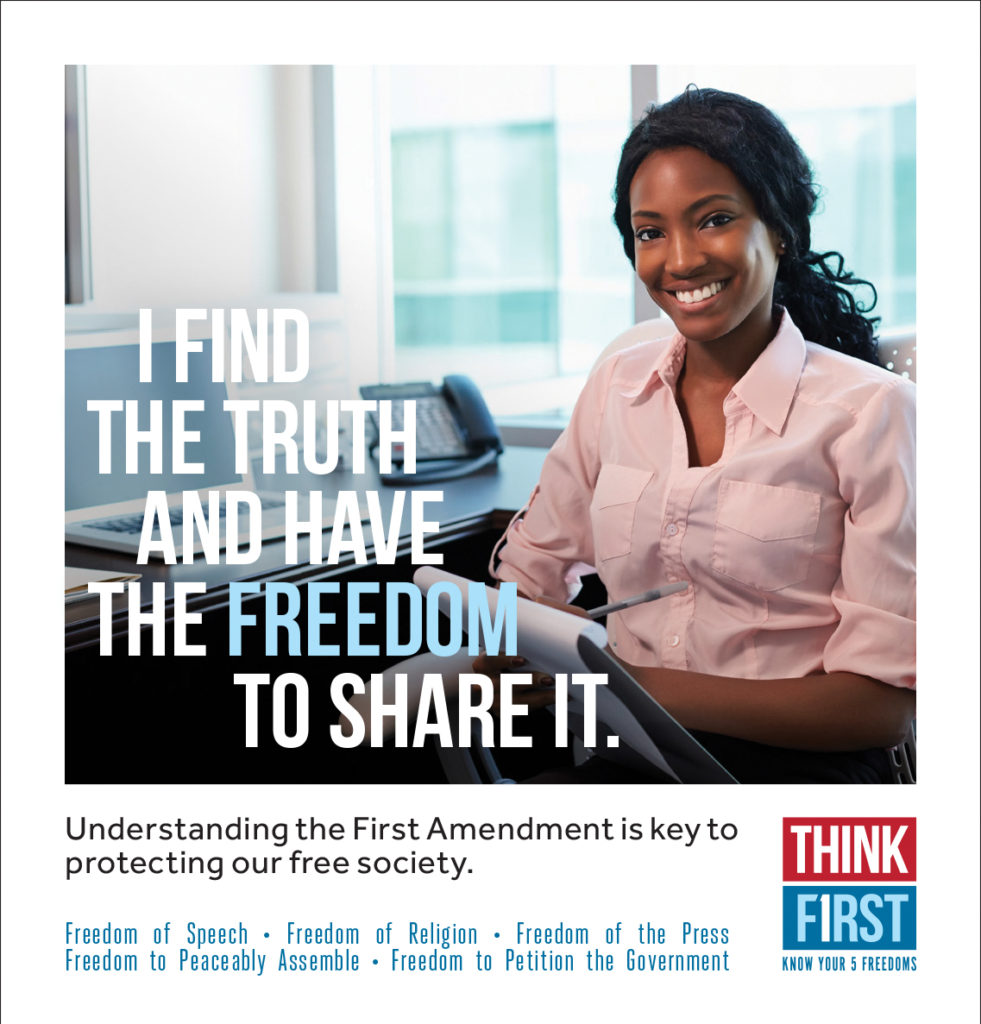 Deadlines are Mondays at noon except for Holidays and Wedding/Engagement announcements. Wedding/Engagement announcements are due Fridays before by noon.