Serving Sumter County and West Alabama for over a century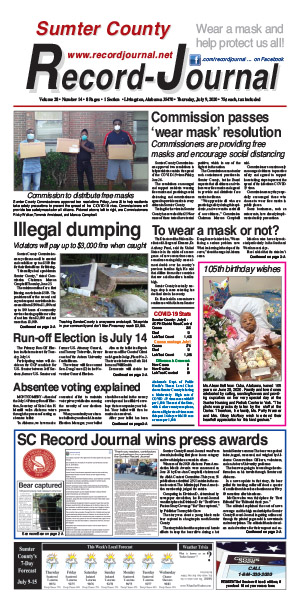 Web version – .pdf file format downloaded to your computer. Email us at scrjmedia@yahoo.com if the download cuts off. DO NOT CLICK OFF THE PAGE DURING DOWNLOAD.
Commission passes 'wear mask' resolution
Commissioners are providing free mask and encourage social distancing
Commission to distribute free mask
To wear a mask or not?
Illegal dumping
Violators will pay up to $3,000 fine when caught
105th birthday wishes
Run-off Election is July 14
Absentee voting explained
COVID-19 Stats
SC Record Journal wins press awards
City of Livingston Update 5-14-20 From the City Of Livingston: City of Livingston­ City Hall will be open 8 a.m. to 5 p.m. starting Monday May 15. City Library will be open. Call if you are looking for a specific book, drop off, pick up or curbside service. Jacyee park and other parks in Livingston will be open. No organized youth sports, no playground equipment. Activities: Walking, tennis, lunches. Basketball Courts open. You must adhere to social distancing guidelines Livingston curfew is still in effect. New hours: 11 p.m. to 5A a.m. starting May 15th. Call City Hall for questions or information at 205-652-9773.
Click on the download below for the FREE "About Me" senior paragraph and email it to scrjmedia@yahoo.com for the 2020 Graduation Edition with your senior photo
Graduation About Me Free Senior Paragraph form
Senior Congratulations ads for the 2020 Sumter County Record Journal Graduation Special Edition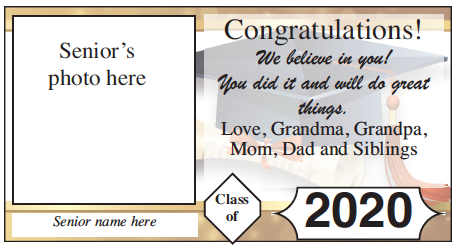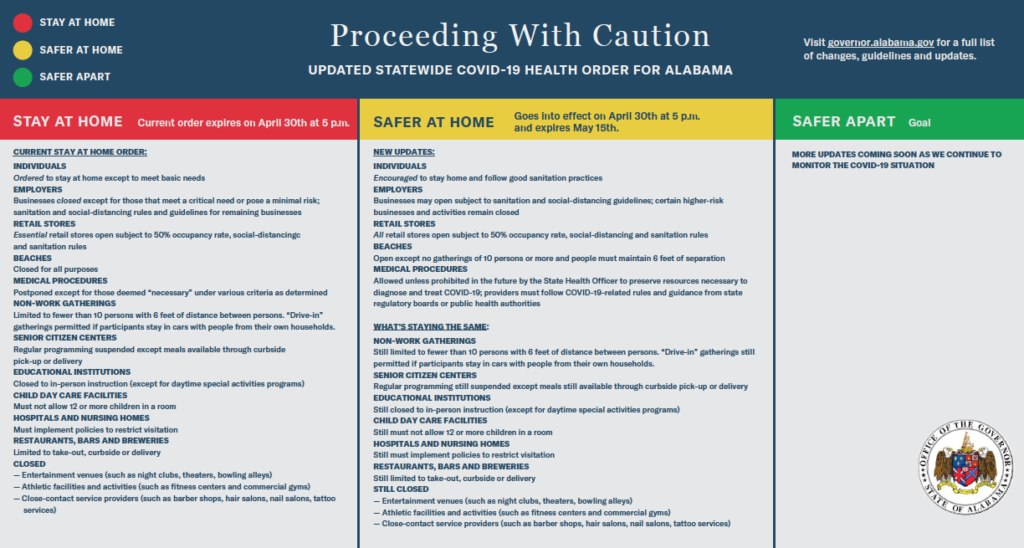 Record-Journal offers free newspaper during Covid 19
To help Sumter Countians stay informed of the Coronavirus or COVID -19 virus news the Sumter County Record Journal is offering a FREE on-line e-edition subscription to the newspaper for a few weeks to those who need a newspaper delivered to their homes during Gov. Ivey's STAY at Home Order.
The Record Journal wants to keep you informed of the COVID 19 or Coronavirus updates as they changed constantly.
Sumter County now has 15 cases as of press time Wednesday, April 8.
In these unsettling times LOCAL information is key to good health to you and your family and doing your part in not SPREADING the COVID 19 virus. Keeping abreast of local news about the virus in Sumter County is key to this effort.
If you can get to a newsstand to pick up a copy or you already have a subscription, thank you for supporting us as we continue to provide the news to you.
If you live inside Sumter County, Ala., to receive your free copy for a trial period, email us your preferred email address to receive the e-edition, name, address and zip code to scrjmedia@yahoo.com to get next week's edition electronically delivered to your email in-box.
If you live inside Sumter County, Ala., and need a paper copy delivered to your home by the U.S. Post Office, please email the name and address or call 205-652-6100 and leave a message if we don't answer. It will take up to two to three weeks to receive the paper version.
The Record Journal is practicing the STAY AT HOME order and the office will be closed until further notice.
You may mail stories to Record Journal, P. O. Box B, Livingston, A 35470 or better and quicker to email them to scrjmedia@yahoo.com. You can call and leave a message at 205-652-6100.
This is a short term free trial subscription. If you would like to go ahead and subscribe, you can pay online at www.recordjournal.com or mail your check to the above address.
To those who are out of work and just not sure of the future we'll send it free for four weeks anyway, then you may pay at a later time if you can.
Livingston, York declare emergency virus curfews
Curfews each day from 9 p.m. until 5 a.m.
Coronavirus COVID-19 Global Cases by the Center for Systems Science and Engineering
https://gisanddata.maps.arcgis.com/apps/opsdashboard/index.html?fbclid=IwAR0NJlEY9F0w4YVo933_TiieG1qKoHmLb1NDmJI6E5iMQjPFoO50MLK6rfE#/bda7594740fd40299423467b48e9ecf6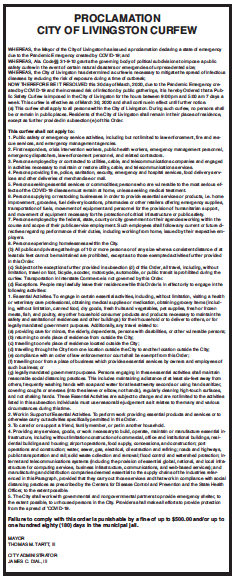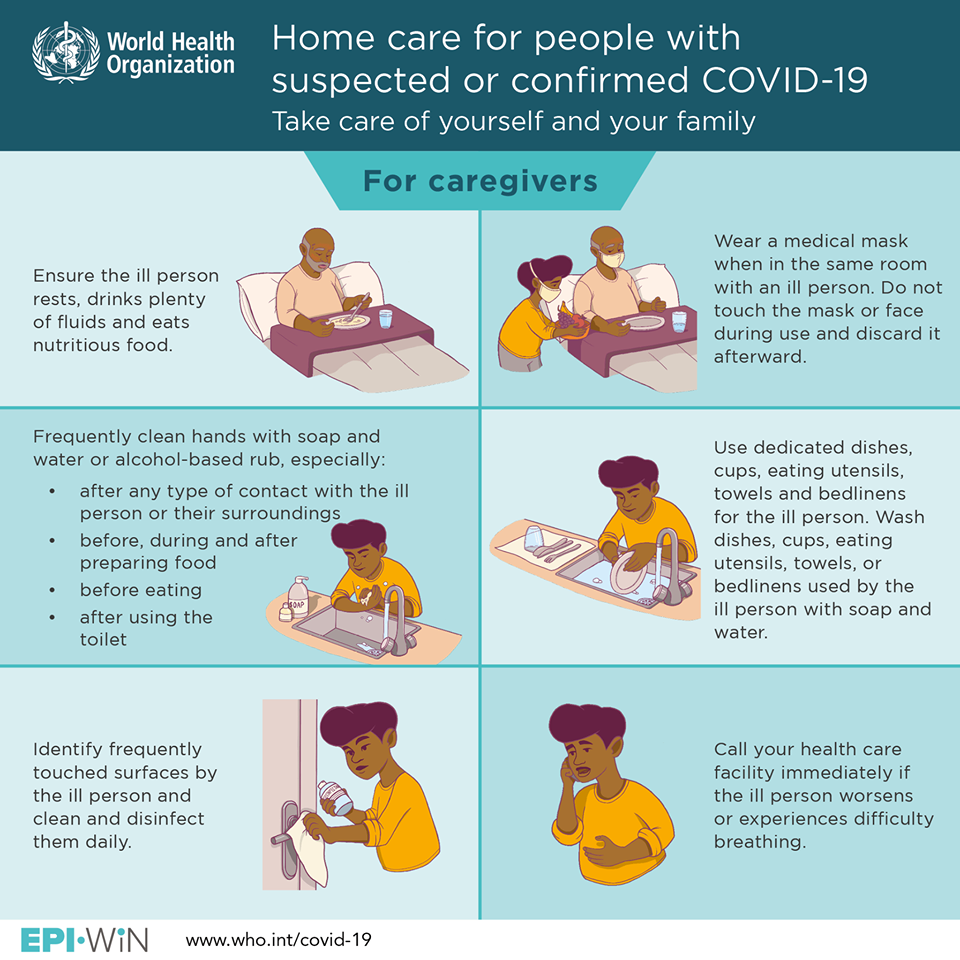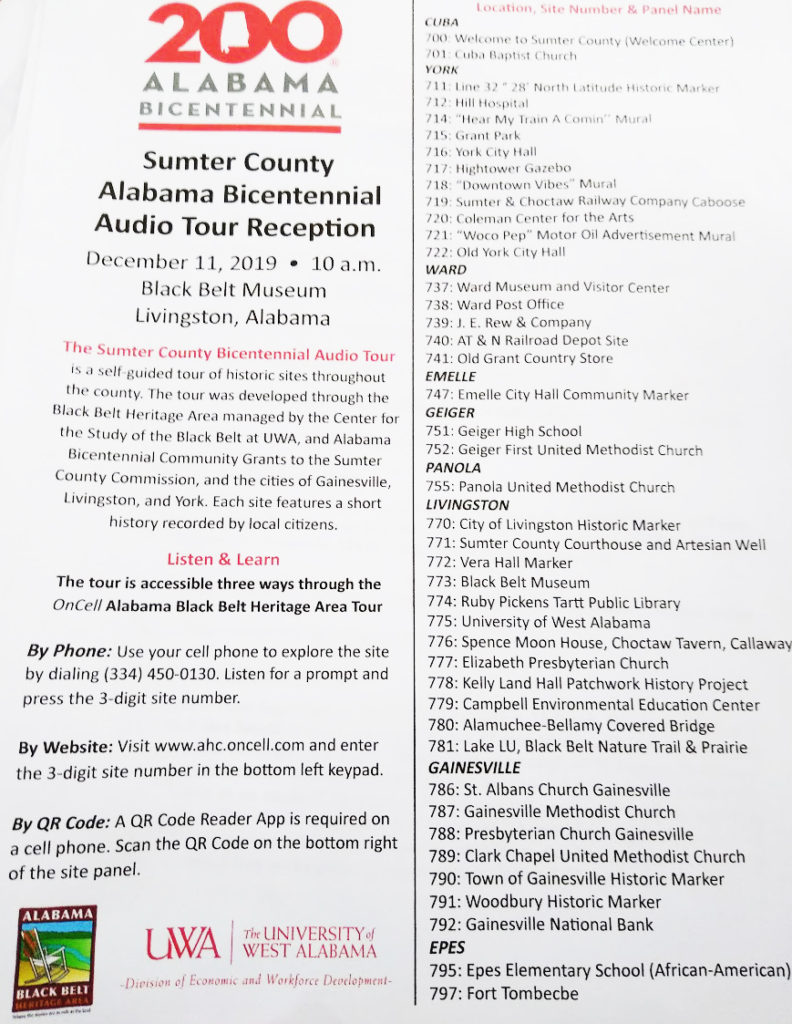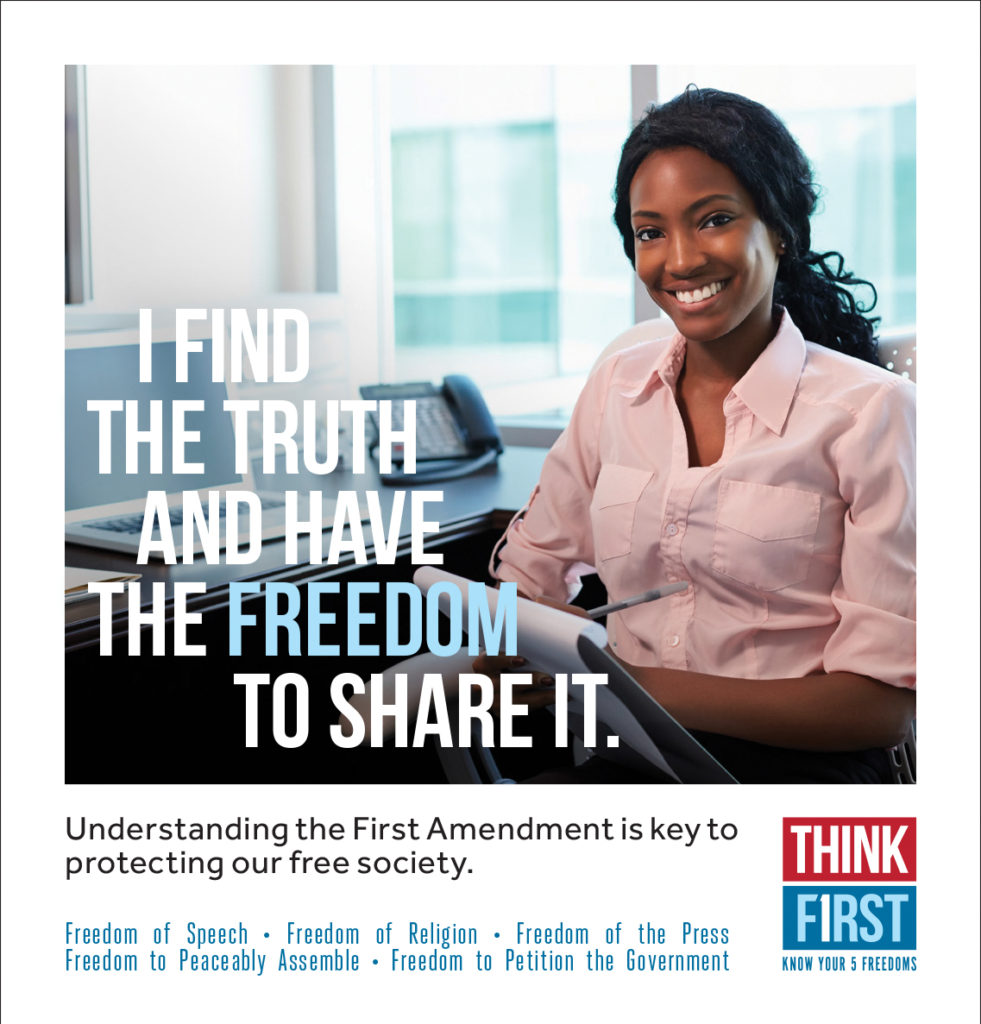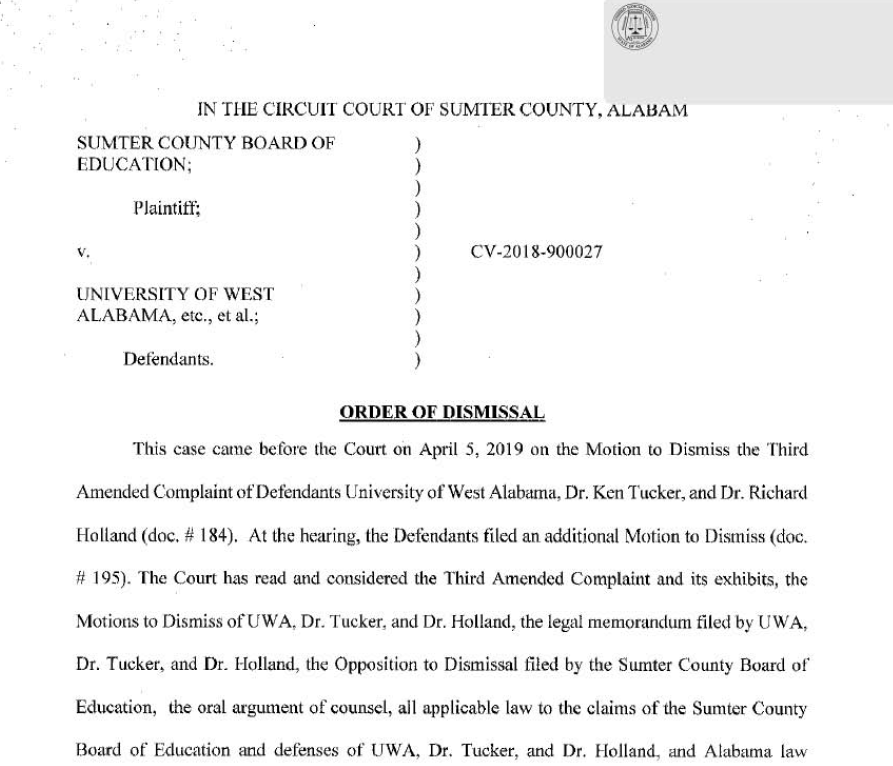 Deadlines are Mondays at noon except for Holidays and Wedding/Engagement announcements. Wedding/Engagement announcements are due Fridays before by noon.