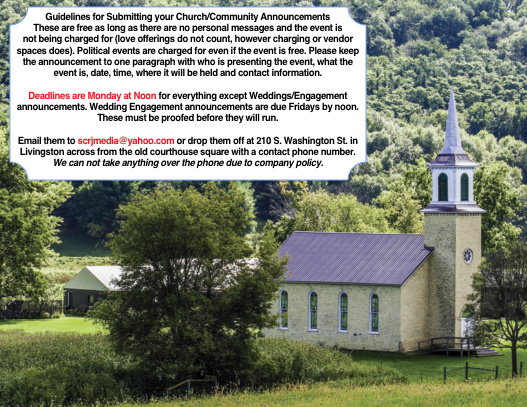 Deadlines are Mondays at Noon for everything except wedding/engagement announcements. Wedding engagement announcements deadline are Fridays by noon.

2020 Upcoming Holiday deadlines: Friday, Nov. 20 for Thanksgiving Edition. Friday, Dec. 4 for Santa Letters. Friday, Dec. 18 for the Christmas and New Years Editions. SCRJ will be closed for the Thanksgiving Holidays. SCRJ Will be closed Dec. 23-Jan. 3 for the Christmas & New Years Holidays.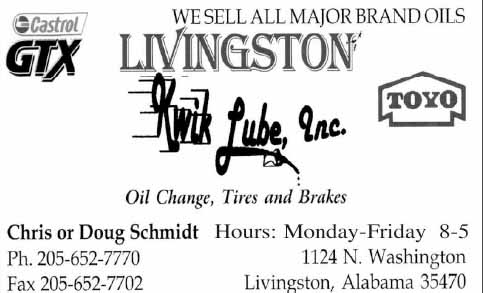 Church and Community Events

September is Infant
Mortality Awareness Month
September is Infant Mortality Awareness Month, a time to promote the effectiveness of efforts that have reduced infant deaths in Alabama to record low levels for the second consecutive year. Infant mortality is the death of a baby before his/her first birthday. According to the Centers for Disease Control and Prevention, in 2017 the infant mortality rate in the United States was 5.8 deaths per 1,000 live births. The rate for non-Hispanic black infants was much higher at 11.4 per 1,000 births. Alabama's infant mortality rate of 7.0 infant deaths per 1,000 live births in 2018 is lower than the 7.4 infant deaths per 1,000 live births in 2017. These are the lowest infant mortality rates ever recorded in Alabama. Health disparities by race persist, however. The rate represents 405 infant deaths with 198 of those deaths to black infants, 196 of those deaths to white infants, and 11 to other race infants. When compared to the 2017 national rate, Alabama continues to have much work to conduct. Nationally, the five leading causes of infant death in 2017 were birth defects, preterm birth and low birth weight, maternal pregnancy complications, Sudden Infant Death Syndrome (SIDS) and injuries (e.g., suffocation). Theleading causes of infant death that contribute to infant mortality in Alabama include low birthweight, preterm births before 37 weeks gestation, SIDS and bacterial sepsis of newborn. Associated factors include race, where one lives, environmental influences, and available resources known as social determinants of health or health inequities. Improving birth outcomes and reducing maternal, fetal and infant deaths require a multifaceted approach that addresses both societal and health systems factors. The Alabama Department of Public Health is taking strides to decrease infant mortality throughout the state. In 2018, the State of Alabama Infant Mortality Reduction Planwas adopted and funding provided for pilot projects in three counties – Macon, Montgomery and Russell – which have a higher infant mortality rate than the overall state. Agencies involved in the initiative include the Alabama departments of Public Health, Early Childhood Education, Human Resources, Mental Health, Alabama Medicaid Agency and Office of Minority Affairs. Through collaborations, active engagement, and evidence-based interventions, the goal is a 20 percent reduction in infant mortality in the pilot counties by the end of this initiative in 2023.

Walk is Everywhere: Alzheimer's Association 2020 West Alabama Walk to End Alzheimer's
The health and safety of the Tuscaloosa community are top priorities for the Alzheimer's Association. Therefore, the Walk to End Alzheimer's in Tuscaloosa, originally scheduled to take place on Oct. 18 at Snow Hinton Park, will not be a large in-person gathering this year. Instead, the Alzheimer's Association is inviting the Tuscaloosa community to walk in small teams of friends and family while others in your community do the same.* Because no matter where participants are walking, we're all still working toward the same thing: a world without Alzheimer's and all dementia. The Alzheimer's Association has created an experience that captures everything the Tuscaloosa community loves about Walk — plus fun new surprises, including: Colorful flags we're sending you to show your commitment to the cause. Display them in your yard or windows, and carry them with you when you walk! An opening ceremony that you can watch online before walking on your local sidewalk, track or trail. An updated Walk app with new features so you can track your steps and hear messages of support as you walk. Walk Mainstage, a virtual experience where you can visit sponsor booths, connect with other participants, top fundraisers and VIPs, and learn about Association resources. A view-only Promise Garden at Snow Hinton Park. Additionally, KS Services will join the Alzheimer's Association's Alabama Chapter as a 2020 Walk to End Alzheimer's® local elite sponsor. For more information on the Alzheimer's Association Walk to End Alzheimer's, visit alz.org/walk.

General COVID-19 Hotline Will Provide COVID-19 Testing Site iInformation
Based on a reduction in telephone call volume, the Alabama Department of Public Health (ADPH) has discontinued the COVID-19 24/7 Hotline for testing site information. Effective Sept. 11, information about available testing sites and hours of operation statewide will now be available on the general COVID-19 hotline. The toll-free line is open from 8 a.m. until 6 p.m., seven days a week. If the need presents itself, hours can be adjusted quickly. The hotline allows the public to speak with someone who can provide information or direct them to a contact who can assist them. A general information e-mail option is also available during these hours. The toll-free hotline and e-mail address are as follows: COVID-19 General Information – 800-270-7268; Telephone calls are answered from 8 a.m. until 6 p.m. seven days a week; The COVID-19 General Information E-mail address is covid19info@adph.state.al.us. Testing site information can also be found on the COVID-19 Data and Surveillance Dashboard located on the ADPH website at alabamapublichealth.gov.

Alabama Launches
Census Bowl Among 32 Counties Statewide
The Alabama Department of Economic and Community Affairs (ADECA) and Alabama Counts! announced today that it will launch a Census participation competition — deemed the Alabama Census Bowl — on Sept. 2 among 32 counties throughout Alabama with low self-response rates. The competition will last for four weeks, ending Sept. 30, the final day that households across the state and nation can participate in the 2020 Census. Winning counties can receive up to $65,000 to benefit their public school systems. Counties will compete in a March Madness-style, head-to-head challenge, with counties facing off against others in a weekly bracket system – with 16 counties in the East Bracket and 16 in the West Bracket. Only the counties with the biggest increase in self-response rates for that week will advance. Census Bowl winners will receive monetary rewards based on final event standings. Elite Eight Runner-Ups will receive $20,000 each, Final Four Runner-Ups will receive $30,000 each, Second Place will receive $45,000, and the overall Census Bowl Champion will receive a total of $65,000 to benefit its public-school systems. Prizes will be awarded in October 2020. Alabama counties set to participate in the Sept. 2-30 Census Bowl include: Baldwin, Barbour, Bibb, Bullock, Butler, Cherokee, Choctaw, Conecuh, Coosa, Crenshaw, Clarke, Dallas, DeKalb, Greene, Hale, Henry, Lamar, Lowndes, Macon, Marengo, Monroe, Perry, Pike, Randolph, Russell, Sumter, Talladega, Tallapoosa, Walker, Washington, Wilcox, and Winston. The 32 counties selected were those with the lowest; census self-response rates based on the July 24 self-response data provided by the U.S Census Bureau. For more information and to view the official bracket, please visit alabama2020census.com/census-bowl.
2020 Market and a Movie
Livingston Alive announces that there will be having two Market and a Movie events this fall on Fri., Oct. 9. The market will run from 6-8 p.m., followed by a family-friendly movie from our friends at the Ruby Pickens Tartt Public Library. Mark your calendars for two fun nights of food, arts and crafts, and fellowship! Participants will need to follow then current local and state health guidelines.

ALSWCC partners with USDA and AACD to Control Feral Swine
The Alabama Soil and Water Conservation Committee (ALSWCC) is partnering with the U.S. Department of Agriculture's Natural Resource Conservation Service (NRCS), USDA/APHIS's Wildlife Services and Alabama Association of Conservation Districts (AACD) to address feral hog control. Alabama has been awarded $3.7 million through the Feral Swine Eradication and Control Pilot Program (FSCP) to control feral hogs in selected waterhseds.
The Alabama Feral Hog Council reports that feral hogs cause an estimated $44 million in agriculture damage in Alabama each year. The council credits illegal transport of feral hogs for hunting purposes as the leading cause of feral hogs population expansion. High reproduction and low natural mortality make them hard to control. Through the FSCP, the Alabama partnership will work in selected watersheds to help eligible landowners control the growing problem.
NRCS and Wildlife Services are working with ALSWCC on FSCP. The group defined the critical watersheds in Henry, Houston, Escambia, Baldwin, and Sumter Counties. The program will run three years with the goal to significantly reduce environmental and economic damages caused by feral hogs.
If you live in one of the three watershed areas and you're interested in controlling feral hogs on your property, contact your local district at www.alconservationdistricts.org or contact your local District Feral Swine Coordinator at: Sumter County: Allen Tartt, (334) 320-0115.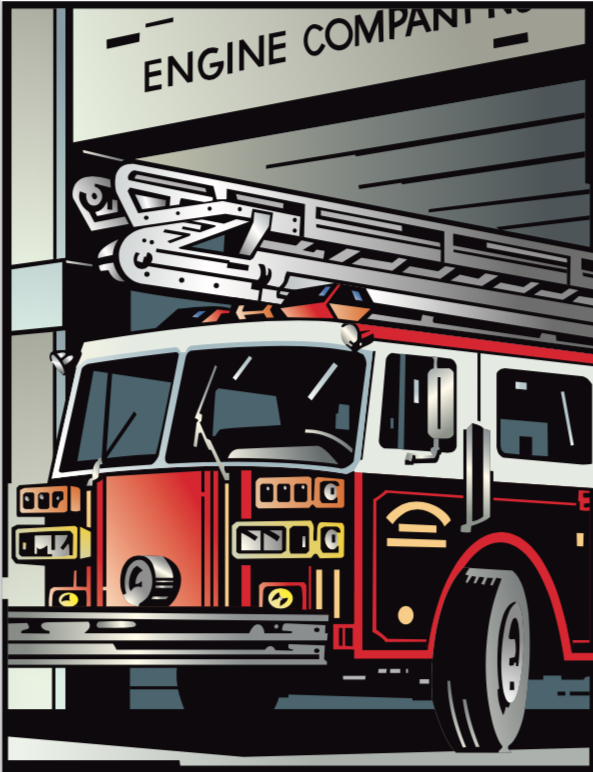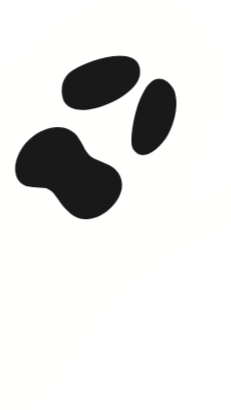 School Events
Santa Letter deadline for 2020 is Friday, Dec. 4.

Shelton State Community College Duel Enrollement Opens for Spring
Shelton State Community College's application period for students interested in dual enrollment for spring is now open. The open application period will continue through Nov. 13. Eligible students are those in the 10th, 11th, or 12th grades with parental and high school counselor approval. Registration for academic courses requires students to currently have a 2.5 GPA on a 4.0 scale or 80 on a 100 point scale. Registration for career technical courses requires a 2.0 on a 4.0 scale or 75 on a 100 point scale. Classes may be taken at the students' respective high school(s), Shelton State's Martin or Fredd Campuses, or online. Scholarship opportunities are available for students interested in career technical areas of study. Virtual Parent Information Sessions and Virtual Application Workshops are being held throughout the application period. To register for one or both or to simply learn more about dual enrollment, visit sheltonstate.edu/dual.

Shelton State to Participage in ALACRAO Virtual College Fairs
As part of the Alabama Association of Collegiate Registrars and Admissions Officers (ALACRAO), Shelton State Community College will participate in the organization's virtual college fairs. Alabama Association of Collegiate Registrars and Admissions Officers (ALACRAO) will host Virtual College Fair options for high school students. The event is free to public, private, and homeschool students and all are invited to attend. Live virtual fair options are: Sept. 17, 9-11 a.m. and 6-9 p.m.; Oct. 20, 9 a.m.-1 p.m. and 6-8 p.m.; Nov. 17, 9-11 a.m. and 6-8 p.m. The health and safety of students and college representatives are our primary focus. COVID-19 has changed traditional recruitment for colleges and universities. ALACRAO Executive Committee voted to suspend all in-person fall 2020 college fairs. Students will be able to apply for admission to the college, receive financial aid and scholarship information, and chat live with college representatives. To register, visit https://alacrao.swoogo.com/virtual. For more information, visit https://alacrao.swoogo.com/virtual.
Dolly Parton's Imagination Library
Success By 6 of United Way of West Alabama is proud to provide Dolly Parton's Imagination Library books FREE to children ages birth to 5 years old in Greene, Hale, Marengo, Pickens, Sumter, and Tuscaloosa counties. Once a month, your child will receive a new book by mail. You only need to do two things: register your child and pledge to read the books to him/her. Please, climb on board Dolly Parton's Imagination Library! Since UWWA launched the Dolly Parton Imagination Library: 13,467 children have participated in the program in Greene, Hale, Marengo, Pickens, Sumter, and Tuscaloosa Counties. 10,427 children have "graduated" from the program. 443,856 books have been delivered to children in West Alabama. Sign up at https://imaginationlibrary.com/check-availability/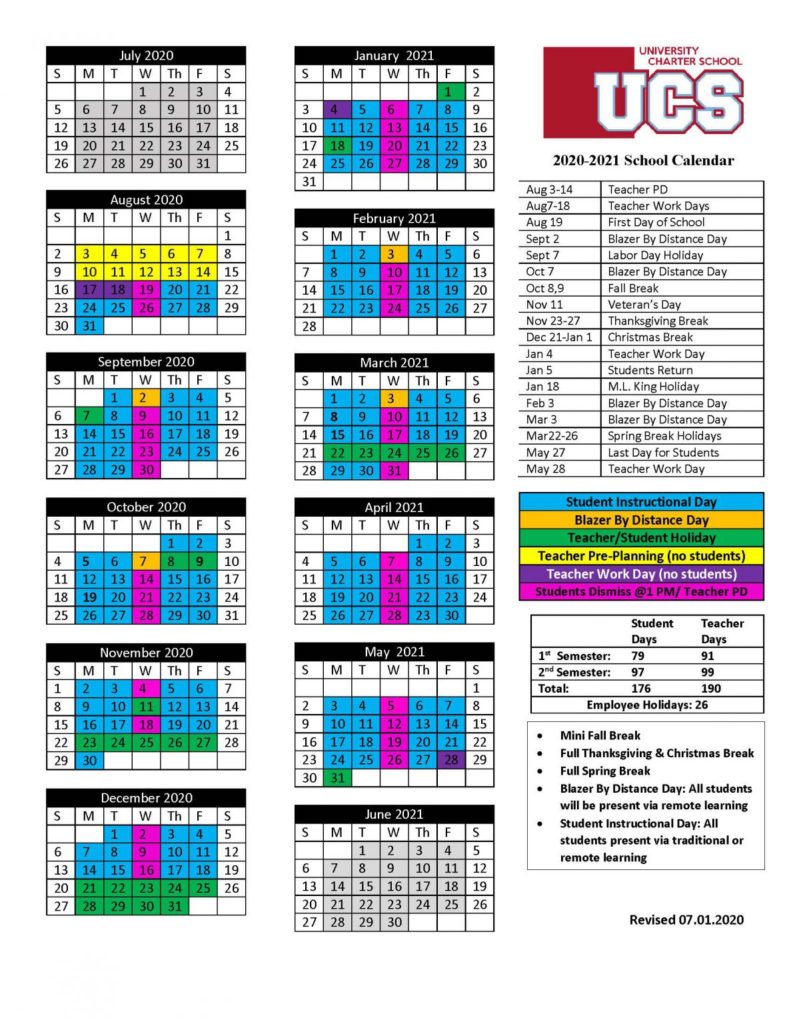 IN-STATE INCREASE, RECORD NUMBER OF GRADUATE STUDENTS HIGHLIGHTS UA ENROLLMENT — A 2% increase in the number of in-state undergraduate students and record-setting Graduate School enrollment highlight The University of Alabama's fall 2020 total enrollment of 37,842. The number of students who identify as African American, Hispanic and Asian American is up 3.6%. Graduate School enrollment of 5,730 is a 17.7% increase over last year and includes a 34% increase in the number of graduate students studying via distance course work. For more information, contact Deidre Stalnaker, UA communications, at deidre.stalnaker@ua.edu.

UA SCIENTISTS TAKE PART IN ANTARCTIC BIOLOGICAL RESEARCH — Twenty scientists soon embark on a 14-week voyage to study unexplored Antarctic waters to improve understanding of biodiversity undergoing rapid changes because of a changing climate. The expedition includes researchers from The University of Alabama, Auburn University, Central Michigan University, the University of Alaska Anchorage and other institutions who will also train the next generation of zoologists in developing expertise on marine invertebrate animals using traditional and cutting-edge techniques. For more information, contact Adam Jones, UA communications, at adam.jones@ua.edu.

UA PROGRAM OFFERING FREE, VIRTUAL TUTORING, JOB SKILLS TRAINING — Free tutoring, job skills and financial literacy training sessions will be virtually available to West Alabama residents, including veterans and teens, through The University of Alabama's business college. Culverhouse LIFT, or Learning Initiative and Financial Training, will begin classes for its fall 2020 term in mid-September. Registration and specific course descriptions are available on the Culverhouse LIFT website. Sponsored by the Culverhouse College of Business and the Culverhouse School of Accountancy, LIFT's sessions include computer skills, bookkeeping and introduction to coding. Because of the ongoing coronavirus pandemic, all classes will be conducted virtually using Zoom or other online platforms. For more information, contact Zach Thomas, Culverhouse communications, at zthomas@culverhouse.ua.edu.


UA SENIOR CREATES GREETING CARDS TO CHEER NURSING HOME RESIDENTS — University of Alabama senior Demarcus Rudolph started a project creating greeting cards for senior citizens in nursing homes. Rudolph, a 22-year-old Daphne native studying early childhood special education, said he started the project because nursing home residents can't see their loved ones in person due to the novel coronavirus, and he wanted to do something to lift their spirits. The project, called "Putting A Smile In Nursing Homes," is a part of Rudolph's foundation, Mary's Dream, named for his grandmother who taught him to always give back to others. She died a decade ago. For more information, contact Jamon Smith, UA communications, at jamon.smith@ua.edu.

PARENT GIVES PERSPECTIVE UA'S COVID-19 RESPONSE — Mark Utzig, father of UA sophomore Sam Utzig, says while he had some concerns sending his son to college this semester, those concerns were calmed and he put his full trust in UA after seeing its response to the COVID-19 pandemic. "Obviously, sending a child off to college is a big deal. We want him to be safe, but we also want him to be able to experience the things that a college kid should experience," Utzig said. "I felt it was a very good balance where Alabama was using common sense and judgment in being able to keep the kids safe." For more information, contact Bryant Welbourne, UA communications, at bryant.welbourne@ua.edu.
4-H #InspireKidstoDo Activity
Looking for some easy ways to keep your kids engaged and learning at home? Check out the 4-H #InspireKidstoDo Activity Guide to find 60 hands-on learning activity ideas! Download now: http://bit.ly/38NioDF
Storyline Online
With school closures around the country due to #coronavirus, please use our FREE children's literacy resource featuring the world's best storytellers reading books aloud. Each video includes an activity guide with lessons for K-5 students to do at home. https://www.storylineonline.net/
Discovery Ed https://www.discoveryeducation.com/coronavirus-response/
BrainPop https://educators.brainpop.com/2020/02/19/free-brainpop-access-for-schools-affected-by-the-corona-virus/?utm_source=organic&utm_medium=social&utm_campaign=coronavirus&utm_content=free-access
Kahoot https://kahoot.com/blog/2020/02/27/kahoot-free-access-schools-higher-education-coronavirus/
Pronto https://pronto.io/coronavirus/
BookCreater App https://bookcreator.com/2020/03/support-for-schools-affected-by-coronavirus/
Google for Edu https://www.blog.google/outreach-initiatives/education/distancelearning-covid19
Tynker https://mailchi.mp/tynker/in-support-of-schools-facing-health-related-closure
Buncee https://blog.buncee.com/supporting-remote-student-learning/
Pear Deck https://www.peardeck.com/staying-connected
Kami https://blog.kamiapp.com/remote-learning-with-kami-during-school-shutdowns/
Parlay https://parlayideas.com/school-closure-support/
Elementari https://docs.google.com/forms/d/e/1FAIpQLSdJ1LAywQdwvNKN_SpsypVA48XOaoCTQoGhuaP7e12fgwPnWA/viewform
EdPuzzle https://support.edpuzzle.com/hc/en-us/articles/360039805612-Help-for-schools-affected-by-Covid-19
Wakelet https://wakelet.com/wake/3af73ea4-a652-4e38-934d-765aefe0f35b
Twinkl https://www.twinkl.com/blog/how-to-utilise-twinkl-during-the-coronavirus-shutdown-a-guide-for-schools?utm_source=twitter&utm_medium=social&utm_campaign=corona
Hapara https://hapara.com/from-home/
Manga High https://www.mangahigh.com/en-gb/blog/2020-03-06-free-access-schools-online-maths-coronavirus
ListenWire http://blog.listenwise.com/2020/03/listenwise-support-for-schools-affected-by-the-coronavirus/
MobyMax http://press.mobymax.com/mobymax-to-provide-all-k-8-schools-and-school-districts-closed-by-covid-19-with-free-internet-learning-software
GoGuardian https://www.goguardian.com/blog/learning/goguardian-teacher-for-remote-learning/
Seterra Geography https://online.seterra.com/en/p/corona-support
We Video https://www.wevideo.com/education
Education Perfect https://epforlearning.com/2020/education-perfects-technology-minimising-impact-on-100-coronavirus-affected-schools-in-china/
Slido Education https://blog.sli.do/slido-for-education/
Breakout Edu https://www.breakoutedu.com/funathome
Microsoft Education https://educationblog.microsoft.com/en-us/2020/03/how-schools-can-ramp-up-remote-learning-programs-quickly-with-microsoft-teams/
NearPod https://nearpod.com/coronavirus
Zoom https://blog.zoom.us/wordpress/2020/02/26/zoom-commitment-user-support-business-continuity-during-coronavirus-outbreak/
ScreenCastify https://twitter.com/Screencastify/status/1226934956930281472
Mystery Science https://mysteryscience.com/?fbclid=IwAR0tiDhJA1fs0tvraKnXpDLa2JlJGXQhzPR4UnQRVfbOR1Ca3C5yQY5tNwQ
Age of Learning (ABCMouse, Adventure Academy, ReadingIQ) https://www.ageoflearning.com/schools

UA Museums Goes Online to Provide Educational Content
University of Alabama Museums will begin livestreaming educational content starting March 27. The videos will be on the Facebook pages of the Alabama Museum of Natural History, Gorgas House Museum, Mildred Westervelt Warner Transportation Museum and Moundville Archaeological Park. While UA museums are closed because of COVID-19, each museum will continue to provide educational outreach through daily programming featuring experts in various fields, offering Q&A time for those watching at home. Dr. William Bomar, executive director of UA Museums, understands people are looking for quality online content that is both educational and entertaining during this time. All livestreams start at 10 a.m. Once finished, Facebook archives livestreams so they will be available to view anytime. The livestream schedule, subject areas and links are: Moundville Archaeological Park on Mondays https://www.facebook.com/moundvillepark/
History on Tuesdays https://www.facebook.com/GorgasHouse/; https://www.facebook.com/mwwtm/
Archaeology on Wednesdays: https://www.facebook.com/; ffice.Of.Archaeological.Research/
Collections or museum-based research on Thursdays: https://www.facebook.com/ALMNH/
Nature and natural science on Fridays: https://www.facebook.com/ALMNH/
The University of Alabama, the state's oldest and largest public institution of higher education, is a student-centered research university that draws the best and brightest to an academic community committed to providing a premier undergraduate and graduate education. UA is dedicated to achieving excellence in scholarship, collaboration and intellectual engagement; providing public outreach and service to the state of Alabama and the nation; and nurturing a campus environment that fosters collegiality, respect and inclusivity. Additional news about The University of Alabama can be found at: https://www.ua.edu/news/news-media/
Free Virtual Museum Tours
The Louvre
https://www.louvre.fr/en/visites-en-ligne#tabs
The Solomon R Guggenheim
https://www.guggenheim.org/collection-online
The National Gallery of Art
https://www.nga.gov/
The British Museum
https://research.britishmuseum.org/research/collection_online/search.aspx
Smithsonian Institution National Museum of Natural History
https://naturalhistory.si.edu/visit/virtual-tour
The Metropolitan Museum of Art
https://naturalhistory.si.edu/visit/virtual-tour
The Dalí Theatre-Museum
https://www.salvador-dali.org/en/museums/dali-theatre-museum-in-figueres/visita-virtual/
NASA
https://oh.larc.nasa.gov/oh/
https://www.nasa.gov/glennvirtualtours
The Vatican
http://www.museivaticani.va/content/museivaticani/en/collezioni/musei/tour-virtuali-elenco.html
http://www.museivaticani.va/content/museivaticani/en/collezioni/musei/cappella-sistina/tour-virtuale.html
The National Women's History Museum
https://www.womenshistory.org/womens-history/online-exhibits
The National Museum of the United States Air Force
https://www.nationalmuseum.af.mil/Visit/Virtual-Tour/
The Google Art Project
https://artsandculture.google.com/
https://artsandculture.google.com/partner

Free Programs at UWA to learn how to become a Certified
Automotive Technician or
Certified Nursing Assistant
Become qualified to work as a CNA, PCA, Home Health Aide or Automotive Technician. Must be between the ages of 18-24. For information call (205) 652-5494 or email jmahaffey@uwa.edu. This project is funded 100% with Federal Funds made available to the State of Alabama Department of Commerce by the U. S. Department of Labor/Employment and Training Administration as the Grantor.