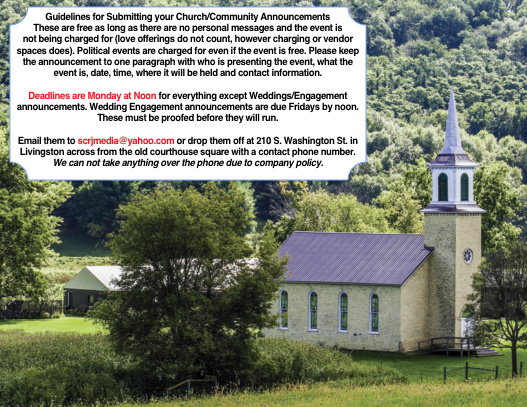 Deadlines are Mondays at Noon for everything except wedding/engagement announcements. Wedding engagement announcements deadline are Fridays by noon.

2020 Upcoming Holiday deadlines: Friday, Nov. 20 for Thanksgiving Edition. Friday, Dec. 4 for Santa Letters. Friday, Dec. 18 for the Christmas and New Years Editions. SCRJ will be closed for the Thanksgiving Holidays. SCRJ Will be closed Dec. 23-Jan. 3 for the Christmas & New Years Holidays.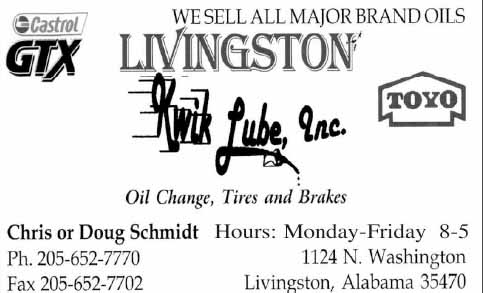 Church and Community Events
USDA Issues $1.68 Billion in Payments to Producers Enrolled in the Conservation Reserve Program
The U.S. Department of Agriculture (USDA) is issuing $1.68 billion in payments to agricultural producers and landowners for the 21.9 million acres enrolled in the Conservation Reserve Program (CRP), which provides annual rental payment for land devoted to conservation purposes. Through CRP, farmers and ranchers establish long-term, resource-conserving plant species, such as approved grasses or trees, to control soil erosion, improve water quality, and enhance wildlife habitat on cropland. Farmers and ranchers who participate in CRP help provide numerous benefits to the nation's environment and economy. Signed into law in 1985, CRP is one of the largest private-lands conservation programs in the U.S. It was originally intended to primarily control soil erosion and potentially stabilize commodity prices by taking marginal lands out of production. The program has evolved over the years, providing many conservation and economic benefits. The program marks its 35-year anniversary this December. Program successes include: Preventing more than 9 billion tons of soil from eroding, which is enough soil to fill 600 million dump trucks; Reducing nitrogen and phosphorous runoff relative to annually tilled cropland by 95 and 85 percent respectively; Sequestering an annual average of 49 million tons of greenhouse gases, equal to taking 9 million cars off the road; Creating more than 3 million acres of restored wetlands while protecting more than 175,000 stream miles with riparian forest and grass buffers, which is enough to go around the world 7 times; and Benefiting bees and other pollinators and increased populations of ducks, pheasants, turkey, bobwhite quail, prairie chickens, grasshopper sparrows, and many other birds. The successes of CRP contribute to USDA's Agriculture Innovation Agenda and its goal of reducing the environmental footprint of U.S. agriculture by half by 2050. Earlier this year, Secretary Perdue announced the department-wide initiative to align resources, programs, and research to position American agriculture to better meet future global demands. CRP participants with contracts effective beginning on October 1, 2020, will receive their first annual rental payment in October 2021. For more information on CRP, visit fsa.usda.gov or contact your local FSA county office. 
Alabama Power
Foundation Accepting Classroom Grant Applications
The Alabama Power Foundation is now accepting applications for its Classroom Grant Program. The program focuses on improving and expanding educational opportunities at schools throughout Alabama. This year, the program has expanded to meet additional needs, such as technology support to enhance virtual learning, which has become commonplace as a result of the COVID-19 pandemic. Grants are available to public elementary, middle and high schools to purchase materials, supplies and other resources to enhance learning in the classroom. Grants can also be used to buy sanitation supplies needed to keep classrooms safe and to comply with Centers for Disease Control and Prevention guidelines on the coronavirus. Funds can also be used to support mental health needs for educators and students. Nonprofit organizations that work with schools to support these efforts are also eligible to apply. Up to $1,000 is awarded per grant. The grant program will remain open for the remainder of the school year. Grants are awarded to eligible recipients on a first-come, first-served basis until all funds are exhausted. For more information or to apply, visit https://powerofgood.com/grant/classroom-grants/. Since its creation in 1989 with funds donated by shareholders, the Alabama Power Foundation has supported Alabama communities, educational institutions and nonprofits through more than 20,000 grants and scholarships, using nonratepayer dollars. Learn more at https://powerofgood.com/.
Market and a Movie
Nov. 6
Our next Market and a Movie will be Fri., Nov. 6 starting at 6 p.m. Bring the whole family for a night of fun, food, and fellowship in downtown Livingston.
Cook Unity in the
Community Covid-19 Care Package Distribution
Unity in the Community Covid-19 Care Package Distribution will be Sat., Oct. 24 at 12-4 p.m. at Sumter Central High School, 13878 U. S. Hwy. 11, York for individuals with pre-existing health conditions, disabled, elderly ages 60 and older. The Cook Unity in the Community is a non-profit centered around meeting the needs of impoverished rural communities.
U.S. Census Bureau
Informs Alabama of Plans to Continue 2020 Census Until Oct. 31
The Alabama Department of Economic and Community Affairs (ADECA) – in partnership with Alabama Counts! – announced today that the U.S. Census Bureau has informed the state that it plans to officially end the 2020 Census nationwide on Oct. 31. During the extension, the Census Bureau's field workers, including door-to-door census takers, will continue their work to follow up with households that haven't yet responded. All Alabamians who have not already participated in the 2020 census can do so by self-responding online at www.my2020census.gov, by phone toll-free 844-330-2020, by returning the mailed paper form or by giving household's information to a socially distanced door-to-door census taker. Any information given in the 2020 Census is protected by strict federal law. State leaders are hoping to see the overall participation rate among Alabama households continue to rise with the extended time. ADECA and Alabama Counts will continue to stay in contact with the U.S. Census Bureau and will provide any further updates as they are received. For more information on the 2020 Census in Alabama, visit https://alabama2020census.com.
Three Exhibitions At
Coleman Center Campus
The Coleman Center for the Arts is pleased to present three exhibitions across its campus in downtown York, Alabama – a solo exhibition of Laurel-based artist Michael Ross, an ongoing photography project Degrees of Visibility by LA-based artist Ashley Hunt , and Art on the Inside, which includes select works from the Alabama Prison Art and Education Project. The exhibitions will be organized in the Altman Riddick Gallery and Pop Start facilities; they will be open for by-appointment visits beginning October 2, 2020.
Artist Micheal Ross' solo exhibition – which includes drawings, paintings, collage work, and textile sculptures – serves as a summary of his work from the early 1990s to the present; his practice is influenced by his roots in Mississippi and time living in San Francisco. Ross' work frequently pictures abstracted, anthropomorphic houses. The artist has worked with this particular iconography over three decades as a way to investigate a shared and individual site of emotional refuge, memory, and the black male figure. The exhibition is the first-ever of Ross' work in the twin-states since his return to Mississippi from the Bay Area.Degrees of Visibility is a large body of landscape photographs made in locations throughout all 50 states and US territories. Artist and educator Ashley Hunt documents the space in which prisons are embedded. Observed from publicly accessible points of view, the photographs look at how prisons are presented and camouflaged within our everyday perception and how they contribute to an aesthetic of mass incarceration.
Art on the Inside includes drawings and paintings from students in the Alabama Prison Arts + Education Project (APAEP). The project has offered arts and educational programming in Alabama state prisons since 2003; it grew from one poet teaching one class in one facility to hundreds of classes that have reached thousands of students at over 12 facilities. Degrees of Visibility and Art on the Inside will be in the Coleman Center's Pop Start facility, (211B Broad Street, York) from October 2 to October 30, 2020. Both exhibitions will travel to Alabama Contemporary Art Center in Mobile, Alabama. The solo exhibition of artist Michael Ross' work will be installed in the Coleman Center's Altman Riddick Gallery (630 Ave A Street, York) from September 30 to December 18, 2020. There will be no opening reception. We will be maintaining social distance during visits. Masks are required and must be used properly. We have hand sanitizing stations. No more than two visitors at a time in our Altman Riddick Gallery. A limit of groups of ten or less in our Pop Start facility. For more information: 205.392.2005 / info@colemanarts.org / colemanarts.org.
Alabama To Light Up
Friday Nights
As COVID-19 continues to impact the world, America's healthcare community is not letting up! Alabama's healthcare professionals continue to amaze us with their tireless efforts in defending our local communities – protecting public health, safety, and wellness. This month, the Governor's Office in conjunction with the Alabama Hospital Association, local civic organizations, and the Alabama State Department of Education will honor our entire healthcare community this October, during a special appreciation celebration called Light Up Friday Nights. During this month-long celebration, Alabamians are encouraged to show their personal appreciation for all healthcare professionals, by turning on their porch lights every Friday night in October – Alabama will Light Up Friday Nights! Healthcare careers are now some of the fastest-growing sectors in the U.S. economy, and employ more than 18 million highly skilled professionals nationwide. "Let's say 'thank you' to Alabama's Healthcare Heroes," said State School Nurse Administrator Jennifer Ventress. "This special celebration promises to inspire our state's entire medical community, all school nurses, and every healthcare association. Alabama's medical professionals are truly deserving of this great acknowledgement." Schools statewide will also demonstrate their personal appreciation for these heroes too, during the week of Oct. 16. Many local schools are planning special tributes and recognitions during their upcoming Friday night football games. Join in the celebration this month and Light Up Friday Nights in your community. Learn more about this exciting initiative at https://www.alaha.org/light-up-friday-nights/ or contact Alabama Hospital Association Communication Director Jeannie Gaines at jgaines@alaha.org.
Plant Greene County's Coal Ash: Public Hearing Oct. 22
The Alabama Department of Environmental Management (ADEM) is hosting a public hearing about Plant Greene County's coal ash on Oct. 22, 6-8 p.m. at the Carver Community Center (720 Greensboro Street, Eutaw, AL, 35462). According to the Black Warrior River Keepers, "ADEM's hearing focuses on Alabama Power's closure plans for coal ash waste storage in a massive unlined, leaking pit next to the Black Warrior River. This closure is required by federal law because their coal ash pit is situated too close to groundwater, which is being polluted with toxic heavy metals. Alabama Power plans to leave their toxic coal ash next to the river and cap it in place. Show up and/or submit written comments to share your opinion on the need for Alabama Power to excavate and remove their waste from next to the river: alabamacoalash.org/show-up-1. To learn more about the Miller, Gorgas, and Greene County Plants, and coal ash in the Black Warrior River basin, visit blackwarriorriver.org/coal-ash-and-power-plants/. To learn more about coal ash throughout Alabama, sign up for updates, and take action, visit alabamacoalash.org."
Attorney General Steve Marshall urges Alabamians to participate in the DEA National Prescription Drug Take Back Day, on Saturday, October 24, at various locations throughout the state.
This year's event—the 19th DEA National Prescription Drug Take Back—has collection sites throughout Alabama scheduled to be available from 10 a.m. to 2 p.m. The program is sponsored by the U.S. Drug Enforcement Administration (DEA) to combat the abuse or misuse of potentially dangerous medicines that have expired or are no longer needed for those whom these controlled substances were prescribed. Law enforcement officers will be present at sites throughout Alabama to receive unused prescription drugs for safe and proper disposal.
Since the first Take Back event in Alabama, in September of 2010, the amount of drugs collected continues to increase. Throughout all of Alabama's previous DEA National Prescription Drug Take-Back events, a total of about 88,907 pounds of unwanted, unused or expired drugs have been removed and disposed of safely.
"Prescription Drug Take Back is always a valuable public service that protects our children, our homes and our environment," Attorney General Marshall said. "As a long-time prosecutor, I have too often witnessed the tragic results caused by the availability of dangerous controlled substances. When prescription drugs are left in our homes, children and teenagers may be poisoned or fall prey to drug abuse and addiction. Your old medications can also be a lure to criminals looking for drugs to sell."
Because of the severity of the Covid-19 pandemic, Prescription Drug Take Back was not held this spring, making the upcoming event even more important, Attorney General Marshall noted.
"Many who would have disposed of prescription drugs at the spring event may have a greater amount on hand that need to be discarded," Attorney General Marshall said. "With children and family members staying at home more often, and many people isolated and suffering from anxiety and with substance abuse subsequently on the rise, it is important that we take steps to get dangerous drugs out of our homes. On Saturday, October 24, please take the opportunity to safely remove these hazards by bringing prescription drugs that are out-of-date or no longer needed to collection sites for safe and proper disposal."
Law enforcement agencies and interested community partners such as pharmacies, schools and civic groups are working together to provide as many local sites as possible throughout Alabama.
Deliveries of drugs to DEA National Prescription Drug Take Back Day events are confidential, with no personal information collected and no questions asked. Participants are encouraged to remove labels or black-out information beforehand.
Prescription drugs pose dangers to children and others who may take them by accident or who may use them for abusive purposes. Expired drugs may have lost their effectiveness and therefore no longer be a safe and adequate treatment for the conditions for which they were prescribed. In addition to concerns of potential poisoning, abuse or overdose, it also is important environmentally that medicines be disposed of in a proper manner rather than simply being thrown into garbage, flushed away or poured down drains, as they could contaminate water supplies and cause an environmental hazard.
People who wish to participate should inquire with their local law enforcement agencies, or may check the DEA website for a nearby location. A listing of sites may be found through a search at www.DEATakeBack.com. If you do not find your area listed on the DEA website, please check with your local law enforcement officials to see if they may be participating in a Take Back event.
School Events
Santa Letter deadline for 2020 is Friday, Dec. 4.

University Charter School Events
UCS FCA meetings will be Nov. 3, and 17 at Hughes Gym.
Shelton State to
Participate in ALACRAO
Virtual College Fairs
As part of the Alabama Association of Collegiate Registrars and Admissions Officers (ALACRAO), Shelton State Community College will participate in the organization's virtual college fairs. Alabama Association of Collegiate Registrars and Admissions Officers (ALACRAO) will host Virtual College Fair options for high school students. The event is free to public, private, and homeschool students and all are invited to attend. Live virtual fair options are: Oct. 20, 9 a.m.-1 p.m. and 6-8 p.m.; Nov. 17, 9-11 a.m. and 6-8 p.m. Students will be able to apply for admission to the college, receive financial aid and scholarship information, and chat live with college representatives. To register, visit https://alacrao.swoogo.com/virtual. For more information, visit https://alacrao.swoogo.com/vir
Beat Auburn Beat Hunger Launches 2020 Food And Fund Drive
Beat Auburn Beat Hunger, The University of Alabama's annual food and fund drive in competition with Auburn University, kicks off Thurs., Oct. 1 and runs through Nov. 20; results will be announced Nov. 21. The drive will look different this year due to COVID-19, with the on-campus drive focusing solely on collecting funds. Food barrels will still be located throughout the city. All donations benefit the West Alabama Food Bank. Up-to-date information can be found @ua_babh on Instagram and Twitter. For more information, contact Melissa Parker in UA communications at melissa.parker@ua.edu.
UA Receives FEMA Grant for Storm Shelter on Services Campus
The University of Alabama received a $2 million grant from the Federal Emergency Management Agency to build a storm shelter for students, faculty and staff on the University Services Campus. The new community safe room will be able to hold 833 members of the campus community during severe weather events. The shelter will be built to FEMA 361 standards and withstand winds of 250 miles per hour. The shelter will be more than 6,700 square feet and include a natural gas generator to power the safe room. The University Services Campus, located on the east side of campus along Helen Keller Boulevard, is home to many UA groups that support University operations, including Human Resources, Automotive Services and the Employee Resource Center, among others.
UA-Developed App Tells Body Composition With Single Photo
Technology developed through research at The University of Alabama is available in major mobile app stores, ready to revolutionize how people track their health and fitness progress. The Made Health app allows users to accurately measure muscle and fat by taking a single photo of themselves. For more information, contact Adam Jones, UA Strategic Communications, at adam.jones@ua.edu.
Disruption To Tiny Life Can Lead To Big Changes In Warmer Climate
New research from The University of Alabama supports the growing consensus that, while some animals will find it difficult to adjust to predicted warmer temperatures, a more widespread effect of a changing climate is disruption in how ecosystems function. A project led by UA researchers, shows a warming climate can kick off a domino effect of disruptions that reach the tiniest lifeforms in an ecosystem that, in turn, produce big changes to animal life and the food chain, according to results published recently in Nature Climate Change. For more information, contact Adam Jones, UA Strategic Communications, at adam.jones@ua.edu.

Dolly Parton's Imagination Library
Success By 6 of United Way of West Alabama is proud to provide Dolly Parton's Imagination Library books FREE to children ages birth to 5 years old in Greene, Hale, Marengo, Pickens, Sumter, and Tuscaloosa counties. Once a month, your child will receive a new book by mail. You only need to do two things: register your child and pledge to read the books to him/her. Please, climb on board Dolly Parton's Imagination Library! Since UWWA launched the Dolly Parton Imagination Library: 13,467 children have participated in the program in Greene, Hale, Marengo, Pickens, Sumter, and Tuscaloosa Counties. 10,427 children have "graduated" from the program. 443,856 books have been delivered to children in West Alabama. Sign up at https://imaginationlibrary.com/check-availability/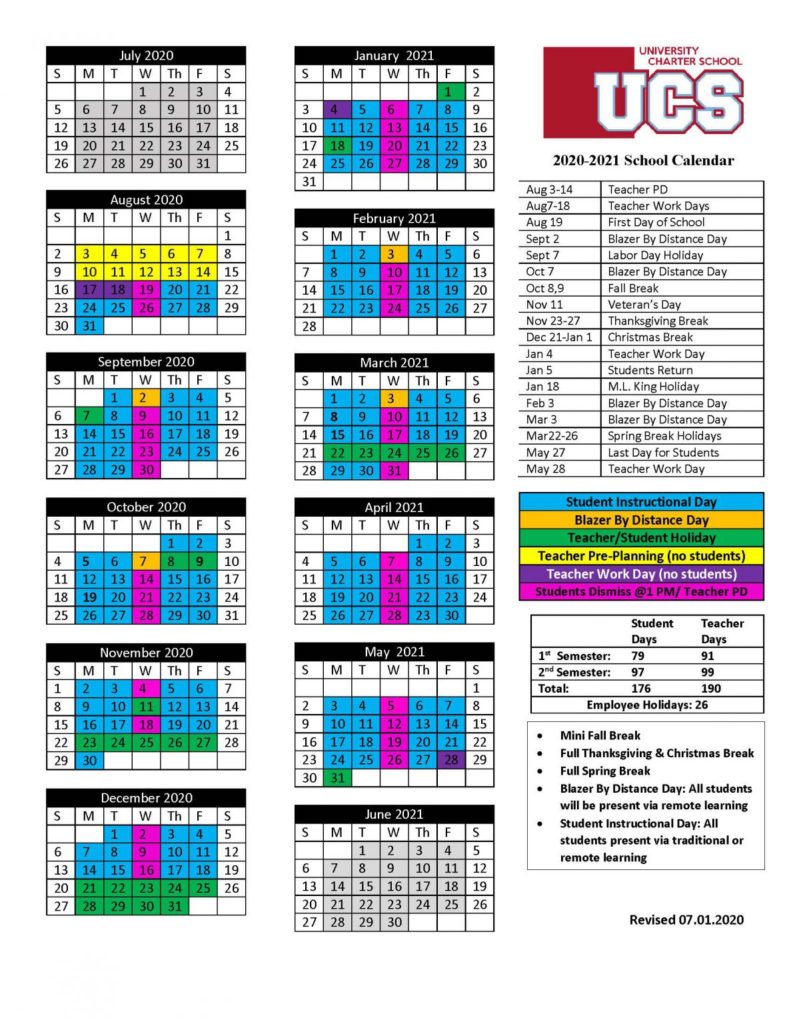 IN-STATE INCREASE, RECORD NUMBER OF GRADUATE STUDENTS HIGHLIGHTS UA ENROLLMENT — A 2% increase in the number of in-state undergraduate students and record-setting Graduate School enrollment highlight The University of Alabama's fall 2020 total enrollment of 37,842. The number of students who identify as African American, Hispanic and Asian American is up 3.6%. Graduate School enrollment of 5,730 is a 17.7% increase over last year and includes a 34% increase in the number of graduate students studying via distance course work. For more information, contact Deidre Stalnaker, UA communications, at deidre.stalnaker@ua.edu.

UA SCIENTISTS TAKE PART IN ANTARCTIC BIOLOGICAL RESEARCH — Twenty scientists soon embark on a 14-week voyage to study unexplored Antarctic waters to improve understanding of biodiversity undergoing rapid changes because of a changing climate. The expedition includes researchers from The University of Alabama, Auburn University, Central Michigan University, the University of Alaska Anchorage and other institutions who will also train the next generation of zoologists in developing expertise on marine invertebrate animals using traditional and cutting-edge techniques. For more information, contact Adam Jones, UA communications, at adam.jones@ua.edu.

UA PROGRAM OFFERING FREE, VIRTUAL TUTORING, JOB SKILLS TRAINING — Free tutoring, job skills and financial literacy training sessions will be virtually available to West Alabama residents, including veterans and teens, through The University of Alabama's business college. Culverhouse LIFT, or Learning Initiative and Financial Training, will begin classes for its fall 2020 term in mid-September. Registration and specific course descriptions are available on the Culverhouse LIFT website. Sponsored by the Culverhouse College of Business and the Culverhouse School of Accountancy, LIFT's sessions include computer skills, bookkeeping and introduction to coding. Because of the ongoing coronavirus pandemic, all classes will be conducted virtually using Zoom or other online platforms. For more information, contact Zach Thomas, Culverhouse communications, at zthomas@culverhouse.ua.edu.


UA SENIOR CREATES GREETING CARDS TO CHEER NURSING HOME RESIDENTS — University of Alabama senior Demarcus Rudolph started a project creating greeting cards for senior citizens in nursing homes. Rudolph, a 22-year-old Daphne native studying early childhood special education, said he started the project because nursing home residents can't see their loved ones in person due to the novel coronavirus, and he wanted to do something to lift their spirits. The project, called "Putting A Smile In Nursing Homes," is a part of Rudolph's foundation, Mary's Dream, named for his grandmother who taught him to always give back to others. She died a decade ago. For more information, contact Jamon Smith, UA communications, at jamon.smith@ua.edu.

PARENT GIVES PERSPECTIVE UA'S COVID-19 RESPONSE — Mark Utzig, father of UA sophomore Sam Utzig, says while he had some concerns sending his son to college this semester, those concerns were calmed and he put his full trust in UA after seeing its response to the COVID-19 pandemic. "Obviously, sending a child off to college is a big deal. We want him to be safe, but we also want him to be able to experience the things that a college kid should experience," Utzig said. "I felt it was a very good balance where Alabama was using common sense and judgment in being able to keep the kids safe." For more information, contact Bryant Welbourne, UA communications, at bryant.welbourne@ua.edu.
4-H #InspireKidstoDo Activity
Looking for some easy ways to keep your kids engaged and learning at home? Check out the 4-H #InspireKidstoDo Activity Guide to find 60 hands-on learning activity ideas! Download now: http://bit.ly/38NioDF
Storyline Online
With school closures around the country due to #coronavirus, please use our FREE children's literacy resource featuring the world's best storytellers reading books aloud. Each video includes an activity guide with lessons for K-5 students to do at home. https://www.storylineonline.net/
Discovery Ed https://www.discoveryeducation.com/coronavirus-response/
BrainPop https://educators.brainpop.com/2020/02/19/free-brainpop-access-for-schools-affected-by-the-corona-virus/?utm_source=organic&utm_medium=social&utm_campaign=coronavirus&utm_content=free-access
Kahoot https://kahoot.com/blog/2020/02/27/kahoot-free-access-schools-higher-education-coronavirus/
Pronto https://pronto.io/coronavirus/
BookCreater App https://bookcreator.com/2020/03/support-for-schools-affected-by-coronavirus/
Google for Edu https://www.blog.google/outreach-initiatives/education/distancelearning-covid19
Tynker https://mailchi.mp/tynker/in-support-of-schools-facing-health-related-closure
Buncee https://blog.buncee.com/supporting-remote-student-learning/
Pear Deck https://www.peardeck.com/staying-connected
Kami https://blog.kamiapp.com/remote-learning-with-kami-during-school-shutdowns/
Parlay https://parlayideas.com/school-closure-support/
Elementari https://docs.google.com/forms/d/e/1FAIpQLSdJ1LAywQdwvNKN_SpsypVA48XOaoCTQoGhuaP7e12fgwPnWA/viewform
EdPuzzle https://support.edpuzzle.com/hc/en-us/articles/360039805612-Help-for-schools-affected-by-Covid-19
Wakelet https://wakelet.com/wake/3af73ea4-a652-4e38-934d-765aefe0f35b
Twinkl https://www.twinkl.com/blog/how-to-utilise-twinkl-during-the-coronavirus-shutdown-a-guide-for-schools?utm_source=twitter&utm_medium=social&utm_campaign=corona
Hapara https://hapara.com/from-home/
Manga High https://www.mangahigh.com/en-gb/blog/2020-03-06-free-access-schools-online-maths-coronavirus
ListenWire http://blog.listenwise.com/2020/03/listenwise-support-for-schools-affected-by-the-coronavirus/
MobyMax http://press.mobymax.com/mobymax-to-provide-all-k-8-schools-and-school-districts-closed-by-covid-19-with-free-internet-learning-software
GoGuardian https://www.goguardian.com/blog/learning/goguardian-teacher-for-remote-learning/
Seterra Geography https://online.seterra.com/en/p/corona-support
We Video https://www.wevideo.com/education
Education Perfect https://epforlearning.com/2020/education-perfects-technology-minimising-impact-on-100-coronavirus-affected-schools-in-china/
Slido Education https://blog.sli.do/slido-for-education/
Breakout Edu https://www.breakoutedu.com/funathome
Microsoft Education https://educationblog.microsoft.com/en-us/2020/03/how-schools-can-ramp-up-remote-learning-programs-quickly-with-microsoft-teams/
NearPod https://nearpod.com/coronavirus
Zoom https://blog.zoom.us/wordpress/2020/02/26/zoom-commitment-user-support-business-continuity-during-coronavirus-outbreak/
ScreenCastify https://twitter.com/Screencastify/status/1226934956930281472
Mystery Science https://mysteryscience.com/?fbclid=IwAR0tiDhJA1fs0tvraKnXpDLa2JlJGXQhzPR4UnQRVfbOR1Ca3C5yQY5tNwQ
Age of Learning (ABCMouse, Adventure Academy, ReadingIQ) https://www.ageoflearning.com/schools

UA Museums Goes Online to Provide Educational Content
University of Alabama Museums will begin livestreaming educational content starting March 27. The videos will be on the Facebook pages of the Alabama Museum of Natural History, Gorgas House Museum, Mildred Westervelt Warner Transportation Museum and Moundville Archaeological Park. While UA museums are closed because of COVID-19, each museum will continue to provide educational outreach through daily programming featuring experts in various fields, offering Q&A time for those watching at home. Dr. William Bomar, executive director of UA Museums, understands people are looking for quality online content that is both educational and entertaining during this time. All livestreams start at 10 a.m. Once finished, Facebook archives livestreams so they will be available to view anytime. The livestream schedule, subject areas and links are: Moundville Archaeological Park on Mondays https://www.facebook.com/moundvillepark/
History on Tuesdays https://www.facebook.com/GorgasHouse/; https://www.facebook.com/mwwtm/
Archaeology on Wednesdays: https://www.facebook.com/; ffice.Of.Archaeological.Research/
Collections or museum-based research on Thursdays: https://www.facebook.com/ALMNH/
Nature and natural science on Fridays: https://www.facebook.com/ALMNH/
The University of Alabama, the state's oldest and largest public institution of higher education, is a student-centered research university that draws the best and brightest to an academic community committed to providing a premier undergraduate and graduate education. UA is dedicated to achieving excellence in scholarship, collaboration and intellectual engagement; providing public outreach and service to the state of Alabama and the nation; and nurturing a campus environment that fosters collegiality, respect and inclusivity. Additional news about The University of Alabama can be found at: https://www.ua.edu/news/news-media/
Free Virtual Museum Tours
The Louvre
https://www.louvre.fr/en/visites-en-ligne#tabs
The Solomon R Guggenheim
https://www.guggenheim.org/collection-online
The National Gallery of Art
https://www.nga.gov/
The British Museum
https://research.britishmuseum.org/research/collection_online/search.aspx
Smithsonian Institution National Museum of Natural History
https://naturalhistory.si.edu/visit/virtual-tour
The Metropolitan Museum of Art
https://naturalhistory.si.edu/visit/virtual-tour
The Dalí Theatre-Museum
https://www.salvador-dali.org/en/museums/dali-theatre-museum-in-figueres/visita-virtual/
NASA
https://oh.larc.nasa.gov/oh/
https://www.nasa.gov/glennvirtualtours
The Vatican
http://www.museivaticani.va/content/museivaticani/en/collezioni/musei/tour-virtuali-elenco.html
http://www.museivaticani.va/content/museivaticani/en/collezioni/musei/cappella-sistina/tour-virtuale.html
The National Women's History Museum
https://www.womenshistory.org/womens-history/online-exhibits
The National Museum of the United States Air Force
https://www.nationalmuseum.af.mil/Visit/Virtual-Tour/
The Google Art Project
https://artsandculture.google.com/
https://artsandculture.google.com/partner

Free Programs at UWA to learn how to become a Certified
Automotive Technician or
Certified Nursing Assistant
Become qualified to work as a CNA, PCA, Home Health Aide or Automotive Technician. Must be between the ages of 18-24. For information call (205) 652-5494 or email jmahaffey@uwa.edu. This project is funded 100% with Federal Funds made available to the State of Alabama Department of Commerce by the U. S. Department of Labor/Employment and Training Administration as the Grantor.